[WATCH] NGO proposes seven sites for protection under Public Domain Act
Flimkien ghal Ambjent Ahjar says crucial for heritage sites and towns to be protected becuase of historic identity and touristic value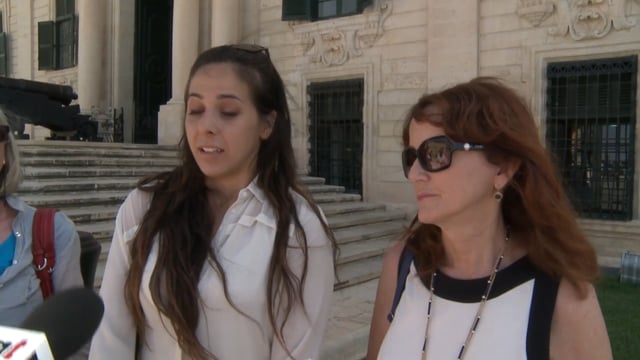 NGO proposes seven sites for protection under Public Domain Act
The environmental NGO Flimkien ghal Ambjent Ahjar has outlined seven sites it says are under imminent risk, to be granted protection under the Public Domain Act because of their importance for national historic identity and tourism.
The sites include Manoel Island, which FAA said would be an ideal site for a national heritage park, Wied Garnar, the coastal area at Hondoq, Delimara and the Kalanka area, Ta' Cenc, Sliema and St Julian's and a stretch of trees at Ta' Xbiex which Transport Malta reportedly wants to remove to facilitate traffic movement.
FAA said all these areas faced imminent threat.
"Destroying these sites would have severe implications on our sense of identity, as some of the sites are of great importance to the people living in that area, while other areas depend heavily on tourism. Therefore, it is important to retain and preserve them," architect Tara Cassar said.
FAA coordinator Astrid Vella said these proposal were the most urgent and the most important for their particular value.
"Since the government has splurged plenty of money on sites we deem to be less worthy, we feel that it should also consider the ones we proposed. We feel that these sites, especially Manoel Island, deserve to be enjoyed by the public. On this note, we urge the public to come forward with any sites they feel should be protected by the Public Domain Act," Vella said.
Throughout her statement, Vella iterated several times that FAA is "in no way proposing any form of requisitioning of private property".
"Regarding these selected sites, the actual investment has not started yet since the applications are still being processed. We feel that the greatest economic benefits from these sites can be reaped only if they are preserved in their present natural state."
The Public Domain Act protects national, cultural and historical heritage for the benefit of future generations. It imposes limitations upon the government on the use of public land and assets as well as the obligation to safeguard them and ensure public access.
The Act states that the first 15 metres of the coastline and the country's seabed and subsoil, cannot be commercialised. It also enables NGOs to propose land parcels that should be declared as public domain. However, the amendment to the Civil Code is not retroactive and does not impact concessions granted by governments in the past.
The law also enables the government to include other lands of historical, archaeological or ecological importance in the public domain through an act of parliament.