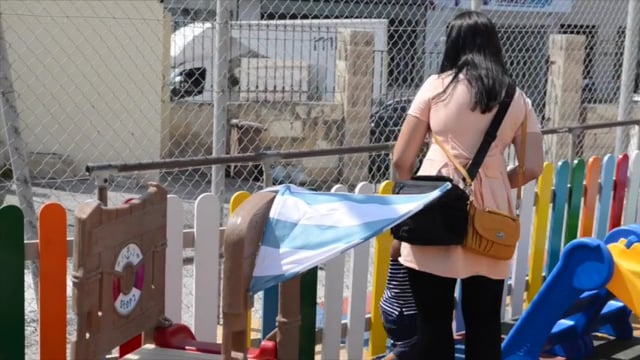 The introduction of free childcare centres was today described as a "calculated risk which was worth taking" by finance minister Edward Scicluna.
This morning, Scicluna and education minister Evarist Bartolo inaugurated a new centre in Gzira, bringing up the number of childcare centres in Malta and Gozo to 72.
Describing the scheme first introduced in April as "a calculated risk," Scicluna said that he took joy in seeing government's plans come to fruition, adding that free childcare was encouraging more women to enter employment.
"The scheme which costs government €10,000 a child over a three-year period, has removed a financial obstacle for women to take up a job and mothers now have the opportunity to choose whetehr to work or not," Scicluna said.
In the five months since its inception, more than 1,000 women have applied for the scheme and ETC chairman Clyde Caruana explained that 25% of the 7,000 people entered employment for the first time since April were mothers.
In a brief address, Bartolo highlighted the diversity at the Qawsalla Smart Kids centre in Gzira, adding "we look at diversity as a resource and not as a threat."
Noting that 2,722 children out of the 3,300 attending childcare were receiving the service free of charge, Bartolo also underlined the educational aspect of the facilities.
"The first 1,000 days of a child's life determine how the child will develop," he said, adding that childcare centres played an important role in the formation of children, especially when they come from different social backgrounds.