Video is unavailable at this time.
Air Malta halved its losses during the financial year ending March 2014 and is projecting to maintain its position for the year ending March 2015, despite several major setbacks such as the closure of the Libyan routes and increased competition in the peak summer months.
Audited figures announced during today's Air Malta AGM showed that the airline posted a loss of €16 million for the year ending March 2014, compared to €31 million registered during the financial year ending March 2013.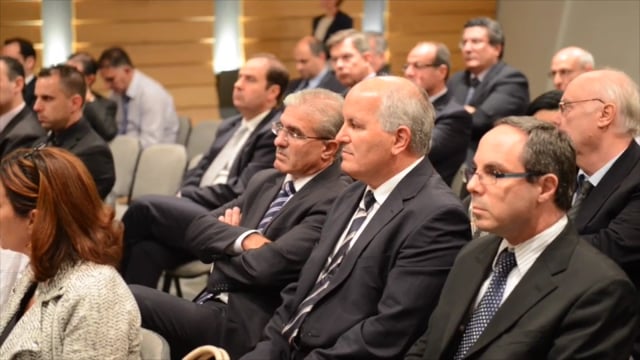 Tourism minister on Air Malta's financial results • Video Ray Attard
"The numbers show that Air Malta is moving in the right direction according to its Restructuring Plan, although it did not manage to reach the more ambitious annual targets of a €15 million loss in 2013 and a profit in 2014," the airline said.
In 2012 the airline halved its losses to €40 million but then in the year ending March 2013, its losses were €30 million rather than the €15 million it targeted; and this year when Air Malta was expected to breakeven it registered losses of €16.2 million.
Now in its fourth year, the European Commission's €230 million restructuring plan for Air Malta was meant to bring Air Malta's deficit under control.
Under the restructuring plan mandated by the European Commission, Air Malta has managed to stabilise and reduce its operating losses for two consecutive years after it had halved its workforce.
But amidst increasing competition and the suspension of the Libya route – one of Air Malta's most profitable routes – the airline's revenues are under pressure.
Air Malta chairperson Maria Micallef said the current financial year had been directly hit by the closure of the Libyan routes (losing the airline around €1 million per month, including incremental revenue from transit business) and a 20% increase in seat capacity of other airlines in the peak months.
"We were informed that our revenues would be hit by 10% and the bottom line was forecasted to be a loss of €25 million, unless immediate preventive actions were taken. We set ourselves a target that under these circumstances we try and target a bottom line of a loss of €16 million for year ending March 2015," said Ms Micallef, who was appointed chairperson in July.
Micallef also highlighted the importance of thinking about the long term strategy of Air Malta, beyond the restructuring plan.
"In the longer term, it remains clear to me that the realities of the industry are such that the airline's profit margins will always remain wafer thin unless we rethink our business model to truly ensure viability. We need to get out of restructuring mode and start thinking of long-term sustainability beyond 2016. We will need the economies of scale that we can never achieve with our size," she said.
"If we are to make this work – and I am confident we will – we need everyone's support. In some cases, this means holding back. That is my message to politicians, both Government and Opposition. The same applies to all the representatives of the various stakeholders, who for the first time have been invited to this AGM.
"The reality is that this is Air Malta's last chance for long term survival. We have 17 months left to get this right," she said.
"What we have to remember is this: success has many fathers, failure is an orphan. I am convinced that we all would like to be part of Air Malta's success, and everyone can be part of it. In fact, Air Malta will only succeed if everyone works hard and pulls the same rope."
Meanwhile, newly-appointed CEO Philip Micallef outlined his vision for the airline and highlighted a number of initiatives being taken to bring the airline to profitability by 2016.
"One of the key missions of this new management team is to work much more closely with Malta Tourism Authority and other key stakeholders. MTA and Air Malta have a joint responsibility to attract tourism to the Maltese islands. In the past, the two entities complemented each other's work but did not combine their resources as effectively as they could. We are holding joint meetings with tourism operators in various markets as Air Malta seeks to intensify its presence in foreign markets. We have entered into a new era of positive collaboration," he said.
Similar joint initiatives are happening with Malta Hotels and Restaurants Association (MHRA) and Federated Association of Travel & Tourism Agents (FATTA).
"Our approach has been particularly successful with German tour operators, where committed seats have increased by 300% in winter 2014/15. Similar encouraging results are already being achieved on our Amsterdam and Brussels routes. Our code-share with Air France is doing even better, with a ten-fold increase in passenger revenue," Micallef told the AGM.
"At the end of summer we launched an aggressive promotion with a 25% discount, for travel from November 2014, to get early bookings for winter. In aggregate, early bookings for winter strongly indicate that we could start to mitigate the losses in passengers from Libya and slow-down in Russia through increased sales on other routes," he said.
Micallef said Air Malta now needed to improve its IT systems to facilitate customer experience and increase revenue by providing a more attractive pricing system for passengers.
"In the face of increased supply on some of our core routes during the peak summer months, we must respond by taking advantage of additional revenue streams. We are starting with generating ancillary revenue pre-flight through product enhancements and the right technology to promote the sale of these products. We are also looking at developing ancillary products while on board," he said.