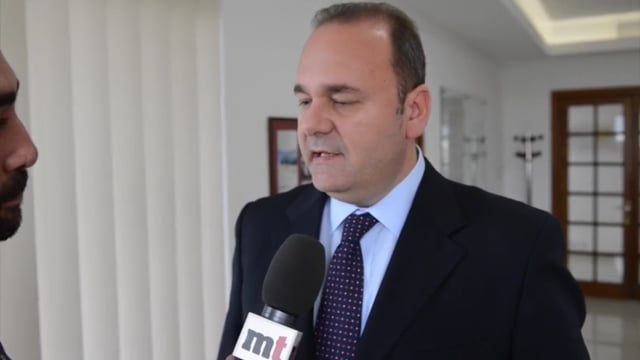 Chris Cardona on casino concessions • Video by Ray Attard
Economy minister Chris Cardona today insisted that the process which led to the shortlisting of two companies to operate new casinos was correct and said once the legal wrangling between the chosen companies is over, government intends to go ahead with negotiations.
Last month, the economy ministry identified Eden Leisure Group Limited and Dragonara Gaming Limited as the two preferred bidders for the operation of two new casinos in Malta.
However, the process has been halted by court order following a protest filed by Dragonara, which is contesting the Privatisation Unit's decision to rank Eden Leisure first in the selection process, and the decision to grant two concessions.
"This process has been going for months and the Privitisation Unit took a very technical decision, assisted by a committee which made technical appraisals. In the meantime, a protest was filed and the court decision is due on Monday. So at this stage we need to wait for the court decision and government will then decide what will happen with the concessions."
Government has not issued any concession for the operation of a new casino, but a letter was issued in which it notified the two shortlisted companies that it intended to start negotiations, Cardona explained.
Asked whether he believes the selection process was carried out correctly, Cardona said, "of course, otherwise I would be politically irresponsible. From an administrative point of view the process was fast paced and the persons who took the final decision carried out an elaborate technical exercise."
Dragonara Gaming went to court last week to stop the Privatisation Unit from issuing a licence it granted to Eden Leisure Group, as the first-ranked bidder in the expression of interest, after a technical committee chose the group on the strength of a 10-year business plan.
The second licence was awarded to the Dragonara Gaming, which already runs the 10-year concession on the Dragonara Casino, which offered an up-front cash advance of €4 million. Dragonara Gaming say it is €3 million more than the cash offer from Eden Leisure.
But in spite of being offered a 'negotiable' licence, the Dragonara owners still instituted legal proceedings against the government.