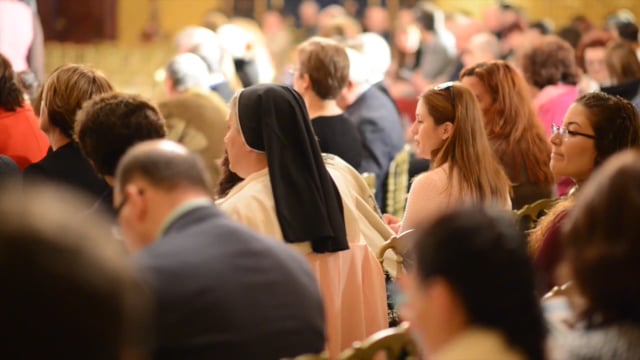 President Marie Louise Coleiro Preca opens the World Cancer Day conference organized by the National Cancer Platform
Addressing social and environmental issues are the key to reducing the incidence of cancer, President Marie Louise Coleiro Preca said.
The President also underlined the importance of further research and of dealing with social issues like poverty in order to beat cancer and achieve better cures for the illness.
Speaking at the world cancer day 2016 conference, 'We can. I can,' President Marie Louise Coleiro Preca said that today marked a day that was globally commemorated as a day to remind people of the harsh disease and how to fight it.
"The response to this event is proof of the interest there is in this illness and in raising awareness about it.," she said addressing those present.
The conference was organised by the national Cancer platform which brings together 13 local organisations and
Platform coordinator Marika Fleri said that this year was the first time it was being organised by the platform.
Coleiro Preca said that she looked forward to the launch of the National Cancer action plan to address the illness effectively and efficiently as possible.
"The plan will look into research about genetic factors, and it will increase the screening and therefore the care and cure of the illness"
She added that awareness about healthier lifestyles would also go a long way.
"From my experience, I know that many live an inappropriate lifestyle not necessarily out if choice," she said, stressing that social issues need to be addressed to make sure that nobody is left out of developments in the sector.
" Our emphasis should also go into better equality for all and a move away from poverty to make sure people have the best wellbeing possible" she said.
She added that although incidence of cancer has increased over the years the resultant deaths have reduced significantly indicating better cures.
Coleiro Preca added that the platform had been conceived to increase awareness and knowledge about the illness.
"This year was a learning curve and we will continue to improve the aims and work of the platform, however we have already contributed a number of ideas for the action plan as well as a one stop shop at sir Anthony Mamo oncology centre for patients and relatives to get all their needs at the centre."
She expressed her hope that the platform's office would be able to offer more support to patients and their families in the coming year.
" Studies have alsi shown that the environment is also contributing to the illness including pollution, pesticides among others and more research and care for the environment was necessary to have more research that we will be able to mitigate these issues."
She further encouraged health professionals, policy makers and NGOs to continue working together in order to face these challenges.