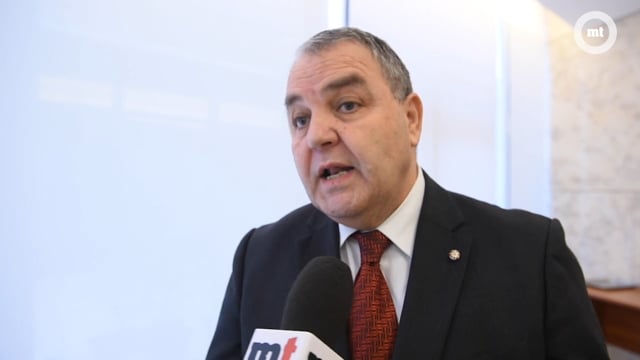 Malta's new parliament building designed by world-renowned architect Renzo Piano is plagued by defective work that is causing damage in several areas, just three years after it was officially opened.
Photos of mould and rust caused by constant leakages after bouts of rain were this morning shown to the media by Speaker of the House Anglu Farrugia.
"The Maltese people deserve to know about the shocking and extraordinary damage to the parliament building, which was paid for by their taxes," Farrugia said, adding the damage was not caused by a lack of maintenance.
"This is what we found. After three years, this kind of damage should not be plaguing the building," he said while pointing at photos of the damage.
Farrugia said there were ongoing court cases against the contractors that worked on the building. He did not elaborate but said that Parliament could not undertake certain repairs until the court reached a decision.
The building at City Gate in Valletta was constructed between 2011 and 2015 as part of a project to transform the entrance to the capital.
Farrugia said the main areas impacted negatively as a result of rain were the roof of the second storey, the parliamentary chamber, the emergency exit stairway, the Opposition's room, the subterranean level and the bridge that connects the two buildings.
Farrugia said the damage had even started to affect sophisticated systems like sensors, electronic equipment and the lift service.
"This is a huge concern. Parliament employees as well as MPs are suffering the consequences of this. We expect a public entity collaboration so that this problem is solved quickly," Farrugia said, adding the damages were the responsibility of whoever authorised certain works during the building phase.
Parliament resumes tonight after the Christmas shutdown. The agenda includes eight Bills in their second reading phase and two Bills in their third.