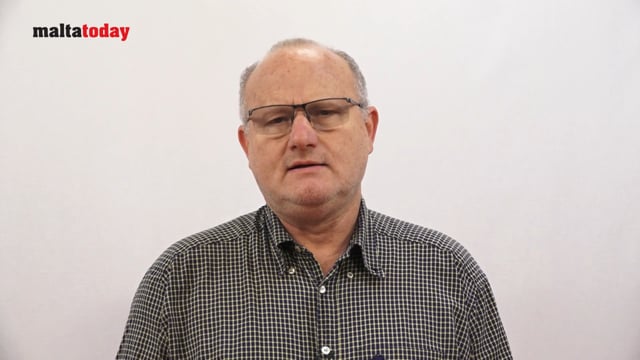 In his Christmas video blog, Saviour Balzan reminisces at 2017 which he says was characterised by Daphne Caruana Galizia, culminating in her death in October.
Balzan notes that despite foreigners hailing Caruana Galizia as the epitome of investigative journalism, she was actually quite a divisive figure locally, especially due to her focusing on one political spectrum in most of her blogs. He recalls how she had accused the prime minister's wife of being the ultimate beneficial owner of Egrant, a company set up in Panama weeks after the 2013 election victory at the same time as Conrad Mizzi and Keith Schembri were setting up their own offshore companies.
"This allegation was never proven by Caruana Galizia, although it is now subject to a magisterial inquiry at the behest of Muscat himself, who said he would resign immediately if any evidence to support the journalist's claims ever surface," Balzan says.
He also refers to another case in which Caruana Galizia accused Economy minister Chris Cardona of visiting a brothel in Germany although once again, no proof to sustain said claims were ever presented.
Balzan says that Opposition leader Simon Busuttil had also jumped on the journalist bandwagon, in some instances even taking up the accusations as his own. Busuttil took up this fight against corruption as his major focus in his June election campaign. Of course, on the other side, Muscat could flaunt a strong economy – the first surplus in decades – and a well-oiled media machine. The election outcome was a drubbing for the Nationalist Party which suffered a bigger loss than it had already done in 2013.
Balzan says that Caruana Galizia had then focused her pen on Adrian Delia, who was contesting the PN leadership election and who eventually went on to replace Busuttil.
Balzan recalls how soon after that, Daphne Caruana Galizia was murdered in a car bomb attack just outside her home in Bidnija on 16 October, leading to a public outcry calling for justice and the protection of the rule of law. He says that three men have since been arrested and accused of carrying out the murder although question remain as to whether the buck stops with them, or whether there were still more people to be uncovered and who may have been the masterminds behind the bombing.
"Whether you agreed with her or not, one must admit that Daphne Caruana Galizia definitely set the agenda for the entire 2017," he said.