[WATCH] MaltaToday Survey | Political heat fails to dampen 2017, but Nationalist leader faces widening trust gap
From trust ratings in political leaders to whether or not people felt they exercised enough. Take a look at the results from MaltaToday's last survey of the year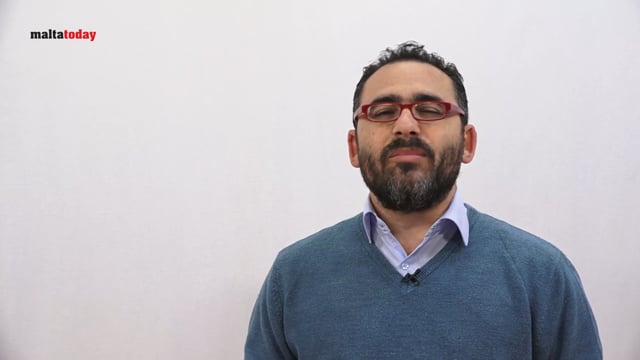 Kurt Sansone on MaltaToday's Christmas survey
Nationalist Party leader Adrian Delia continued to haemorrhage trust as his rating reached an all-time low of 7.2% in December. The MaltaToday survey found that both main party leaders lost some of their sheen when compared to the November trust barometer although the overall result still sees Prime Minister Joseph Muscat comfortably ahead.
Muscat lost 3.3 points from the all-time high registered last month in the aftermath of Daphne Caruana Galizia's murder. However, the Prime Minister was still trusted by an absolute majority for a rating of 50.4%.
Delia continued to lose ground, dropping eight points over his performance last November. The Opposition leader's rating entered into single-digit territory in December, a worrying prospect for any leader harbouring hopes to become the next prime minister.
In November, Delia lost 6.9 points when compared to the October survey. While two consecutive drops are not necessarily an indication of a pattern, they certainly do not bode well for the new year.
The survey was carried out between the 6 and 14 December, a period during which three men were charged with Caruana Galizia's murder, the Government continued to face flak from MEPs over the rule of law and the major political parties were engaged in their end-of-year fund raising telethons.
Delia's falling trust rating jars with the record sum collected by the PN. This could be indicative of shy Nationalists, who are not yet convinced Delia is the right man but are still committed to the party they always voted for.
However, what is remarkable is the assertive distrust in both political leaders, which is indicative of political fatigue at the end of an extraordinarily tumultuous year.
A quarter of those surveyed (24.2%) said they trusted none of the two leaders, a significant jump of 21.1 points from the November survey. This increase is a result of the loss of trust in Muscat and Delia and a greater number of people who shifted from the 'Don't know' category to 'none of the two'.
The December survey found that 18.3% were uncertain on who to trust (don't know), a drop of 10.6 points over November.
A feel-good year despite the political heat
AN intense year characterised by political controversy, an election and a high-profile murder does not appear to have dampened people's spirits.
In fact, people have, by a very large margin, assessed 2017 to be "a good year" for them, according to a MaltaToday survey. The results of the survey that was carried out earlier this month, showed that when asked whether 2017 was a good year for them, 77.3% of people agreed while 9.7% disagreed.
Another 13% stood in the middle. But more importantly, the judgement on whether 2017 was a good year did not appear to have been influenced solely by monetary considerations.
The survey found that 53.1% judged their financial situation to have improved in 2017 when compared to the previous year. Almost a third of respondents (32.5%) felt that their financial situation remained the same with 11.2% saying it had regressed.
However, not all those who reported an improved financial situation, described 2017 as a good year for them. In fact, it was 45.5% of those who reported a better financial situation who felt they had a good year while 4.8% and 2.8% respectively stood in the middle or felt they had a bad year.
For 24.2% of those whose financial situation remained the same throughout 2017, they still felt they had a good year. The same can be said of the 5.7% who reported a worsening financial situation but who still felt 2017 was good. It appears that although financial improvement is an indicator of satisfaction, it is not necessarily the over-riding indicator.
But in a year dominated by politics, in which charged discussions between friends and family members became the norm, the climate left many uncomfortable with expressing their views.
The survey showed that people were equally split (44% each side) between those who felt at ease discussing their political views and those who felt uncomfortable to engage in political discussions. Another 11.7% could not say whether they felt comfortable.
Enough physical exercise… but is it enough?
It is interesting how the statistics for obesity constantly put Malta at the forefront in Europe and yet, a majority feel they did enough exercise in 2017.
A Europe-wide survey released last April had found that 66.8% of Maltese men and 55.2% of women over 18 were overweight.
The figures published by Eurostat, the European statistical agency, covering the year 2014 placed Malta in the top spot for both men and women. A 2015 report by the Today Public Policy Institute had listed Malta as the least physically active country in the world with 71.9% of people qualifying as inactive.
Maltese children were also deemed to be the least physically active in the EU, with the hours spent watching television being among the highest in Europe.
And yet, despite these gloomy numbers, which are unlikely to have changed much in 2017, a majority of those surveyed by MaltaToday feel that they did enough physical exercise throughout the past 12 months. The self-assessment on whether they personally did enough to keep fit is a split affair with 50.9% feeling they did enough physical exercise and 47.8% saying no.
Only 1.3% were unable to say whether they did enough exercise. With the period of drawing up New Year resolutions looming, many undoubtedly would include a commitment on physical fitness and appearance for 2018. How intense the physical exercise will actually be is another matter altogether.
Vacation abroad linked to regional affluence and age
Holidaying abroad is not everyone's cup of tea but regional disparities could play a part in who opts for a break overseas.
If you are under 35 and live in Mellieha you were more likely to have holidayed abroad than someone living in Kercem, the findings of a MaltaToday survey suggest. While 47% of Maltese said they went abroad for a holiday during 2017, a regional breakdown of statistics reveals disparities that tally with affluence and also age.
While most of the territory falls in line within seven per cent of the national average, there are two noticeable outliers – Gozo and the Northern region, which includes Mellieha, Mosta and Naxxar. In Gozo, the percentage of respondents that did not go abroad for a holiday stood at 14 points higher than the national average while on the flipside, people living in the Northern region were 14 points more likely to get away from the island for their vacation in 2017.
The Southern Harbour region comes close to Gozo with an above average majority opting not to go abroad for a holiday. The regional disparity on holiday choices may be traced to affluence. According to National Statistics Office data, Gozo and the Southern Harbour regions register below average income. But age may also play a part.
With Gozo possessing a higher than average population over 65, this could also explain the less 'adventurous' choice when it comes to holidaymaking. The disparity based on age is evident in the results.
As expected, people between 18 and 35 are the most likely to go abroad on holiday with 59.1% opting for an overseas vacation in 2017. There is an equal split in the middle-aged bracket with 50% either way opting to go abroad or staying in Malta.
The survey shows that the tilt away from travelling abroad for a holiday happens after 50. In the age group between 51 and 65, a minority of 47.3% said they vacationed overseas in 2017.
A much larger disparity exists among those aged over 65. Less than a quarter (23.6%) said they went abroad for a holiday. The grey euro is not directed towards holidays abroad, it seems.
Whether this is because older people are more tight-fisted or unable to spend money on holidays abroad, is a moot point.
Methodology A telephone survey was conducted between Wednesday 6 December and Thursday 14 December. 488 respondents accepted to participate in the survey. Stratified random sampling was carried out in accordance to gender, age and region using NSO data. The margin of error is estimated at 4.2% for a confidence level of 95%