[WATCH] Msida promenade project not Infrastructure Malta's responsibility, CEO says
Infrastructure Malta CEO Ivan Falzon denies responsibility for the street flooding next to the newly-inaugurated Msida promenade, stating that it was the responsibility of the Grand Harbour Regeneration Project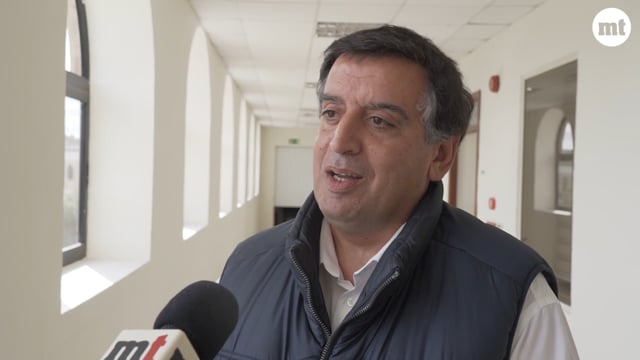 The Msida promenade project is not Infrastructure Malta's responsibility, the authority's CEO said on Friday, after the street near the freshly-inaugurated promenade was flooded because of some rain on Thursday afternoon.
When questioned by the media on the promenade project, IM CEO Ivan Falzon said the works were the responsibility of the Grand Harbour Regeneration Project.
"That is not a project by Infrastructure Malta and therefore I shall not comment," Falzon answered.
Falzon outlined two projects in the area, one of which is currently ongoing under the responsibility of the Water Services Corporation.
"I would understand however when working on a project, one may encounter inconveniences caused by water," he noted.
On Thursday morning, the CEO of the Grand Harbour Regeneration Project and Infrastructure Minister Aaron Farrugia inaugurated the promenade on Triq ix-Xatt.
The minister had gushed praise over the project on the morning of the inauguration, dubbing it one of the most stunning promenades.
However, some rain later in the day left the area flooded, prompting many to question the quality of the work.
"If the situation wasn't so desperate, this would be hilarious," Nationalist MP Adrian Delia said in reaction to the flooding.
Transport Ministry insists only half the road flooded
A Transport Ministry Spokesperson has dismissed that the road next to the newly inaugurated project fully flooded on Thursday.
"In reality, only half of the street flooded, on the opposite side of the road, where another project is being carried out," the spokesman explained.
Reiterating what IM CEO said to the media on Friday, there is an ongoing project in the same area. This project, they clarified, has nothing to do with and has never had anything to do with the promenade project.
"There was no water on the promenade's side because 22 gratings were put beneath the pavement, directing rainfall towards the sea instead of the six that were previously there."