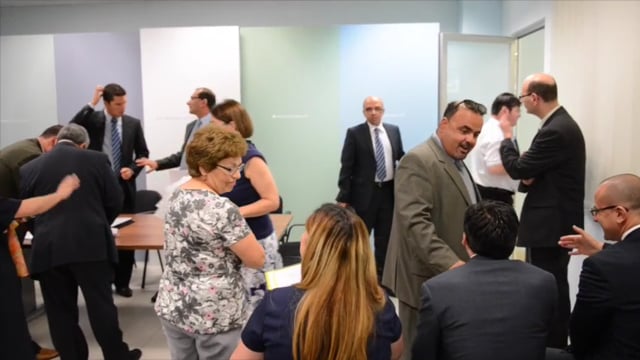 MUT, ministry reach education support services agreement • Video by Ray Attard
A new agreement between the Malta Union of Teachers and the ministry of education will provide better support services for students and teachers alike. The agreement will effect those working in the Student Services Support Grades, and it would also ultimately lead to an improvement of the services offered in this sector.

According to Director General of Educational Services George Borg, the agreement will provide support services workers within public schools with overall better working conditions and above all with the certainty of career progression.

Explaining that the agreement builds on a 2007 agreement targetting services offered to school children, education minister Evarist Bartolo said that the agreement was a result of the perceived need for better and more prolonged support.

"It's not enough to just engage more workers; the agreement also contains provisions to keep workers in the sector," Bartolo said.
Borg explained that he agreement clearly marked out a structure so that professionals working in the sectors could progress from one grade to another according to their level of expertise.
Borg added that the agreement would essentially mean that students could have a continuous service with the same people to make better improvements and progress in dealing with any issues.
"The grades that will be introduced by this agreement are those of education support practitioner, senior education support practitioner and principal education support practitioner," Borg said, adding that the three grades incorporated various professions like counsellors, trainee counsellors, career advisors, trainee career advisors, youth workers, inclusion specialists, SEBD Specialists and Resource Workers among others.
Borg further added that workers could progress from one grade to another after five years of experience in their own grade and the necessary qualifications and/or warrants are obtained.

Speaking on behalf of MUT, Marco Bonnici said that the agreement showed that the challenges presented by education could only be reached through the collaboration of various professions.

Agreeing with Bonnici, Bartolo added that there needs to be a connection between similar services in different ministries, to ensure better co ordination. such as related to health and family, and not just within the education sector.

"There needs to be better cooperation both within the sector and with other ministries."