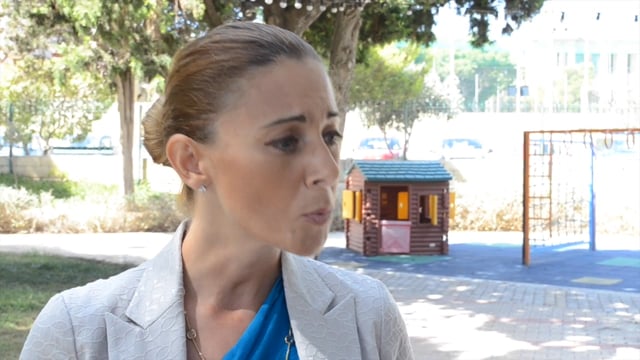 Controversial disinheritance proposal still at early stages of discussion - Caruana
Parliamentary secretary for the elderly Justyne Caruana has said the government is contemplating including an additional clause to the Civil Code that would disinherit children in the case of abuse of their elderly parents.
Caruana said the proposed amendment is still at early stages of discussion, although news of the legal clause has been met with guarded apprehension.
"The government is still considering the possibility of including elderly abuse and neglect in the disinheritance clause, which would essentially determine whether a person is worthy of their inheritance or not, but proper definitions and benchmarks have in no way been set," Caruana said.
Caruana told MaltaToday she had been misquoted by other sections of the press and that the Bill was nowhere near completion. "Various experts within the elderly care sector will be involved in these discussions and they will help in establishing a suitable definition and benchmarks for what constitutes 'abuse and neglect'," she added.
Caruana said the Bill was aimed at fighting abuse and neglect of the elderly.
"The government does not want to interfere in elderly people's wills, but that it aims to step into the so-called social cases, cases where the patients in question need long-term care."
She insisted that she had been misquoted when she was reported saying that relatives who neglect their elderly parents would be losing their rights to access their parents' wills. "We are currently discussing potential laws to protect vulnerable people and we are exploring various models in these talks," Caruana said.
"We are not getting into issues of inheritance, but we are looking at stepping into cases related to the so-called social cases," she said, adding that there were various reports of cases of this kind.
"The discussions, however, are focusing on the idea that the state would essentially be able to care for these people and administer their wealth while they are still alive," she said reiterating that the government would not intervene in issues of inheritance among children.
She explained that instances of the kind already existed under the Guardianship Act and under the Civil Code.