Former refugee commissioner had voiced concern over tourist boat detainees, court hears
Detainees held on Captain Morgan, Supreme boats are suing government for human rights breach after they were detained at sea for nearly 40 days in April 2020
Former Refugee Commissioner Roberta Buhagiar has told a court that she had flagged concerns over the government's detention of migrants aboard tourist vessels.
Buhagiar a lawyer had been Commissioner for Refugees in 2020, responsible for the administration of asylum procedure in Malta, was testifying in the human rights case filed by 32 asylum seekers who had been detained at sea for nearly 40 days.
"There was no communication, in the sense that I didn't receive information about the progress. But at some point... I had received a phone call from Clyde Caruana, former chief of staff for the Prime Minister, asking if I could meet the PM. This was before they applied for asylum. I was following the media and felt the need to inform the authorities of my views and bring them to shore," she testified on Tuesday.
She told the court that she was not involved in the case, saying the commission is not involved in decisions relating to search and rescue
The 32 plaintiffs, coming from Sierra Leone, Ivory Coast, Nigeria, Liberia and Bangladesh among others, had been detained on board boats normally used for coastal sightseeing cruises, after being rescued at sea in the Maltese search and rescue region in April 2020.
The case revolves around the government's chartering of four commercial sightseeing boats from Captain Morgan, a local sightseeing cruise company, and their use as floating detention centres for asylum seekers who had been rescued in the Maltese search and rescue region.
She said she had informed the authorities concerned that if any one of them expressed an intention to apply for asylum, they were to be allowed to do so. "My office was not given access to the boats, nor did we ask for it because the circumstances did not allow it."
Prime Minister defends decision
First to testify during Tuesday's proceedings, was Prime Minister Robert Abela who insisted that the decision to use the boats as offshore detention centres "was not a political decision, but a government one."
"The country was in the grip of an emergency. The Superintendent of Public Health had declared a health emergency, our airport was closed, our ports were closed, there was a travel ban and the citizenry was not able to leave the country. We did not neglect our duty to save life at even a single instant," he said.
He insisted that the rescued migrants were held in conditions which were as comfortable as the situation permitted.
"The Superintendence of Public Health (SPH) issued the directives but finding a solution was our problem," Abela said, reminding the court that he had gone to Libya himself to discuss the issue. "We did not have onshore facilities to house the migrants."
Abela said it was contingency based on a public health emergency. "The choice was either to let a number of people drown or save them. We chose to save them."
He also reiterated the government position that "immigration is a problem that must be addressed by all member states."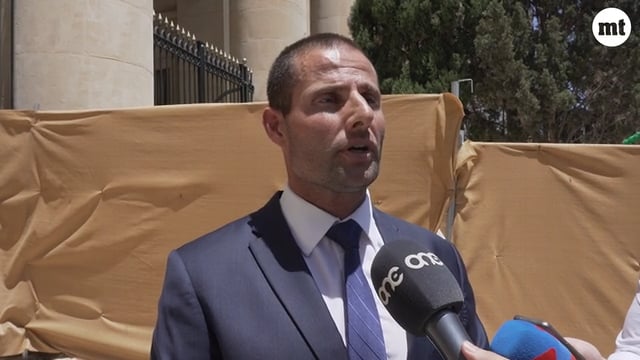 Home Affairs minister says he was not involved in tourist boat selection
Home Affairs Minister Byron Camilleri also took the stand today, telling the court that those aboard the boats had all their needs taken care of.
"We provided every type of supply we could think of. Food and drink, medical supplies, phone coverage, cigarettes. We gave them all of these, but like the rest of society, they had to wait until they could enjoy full freedom," he said.
He added that he was not involved in the selection of which tourist ferry operator would be hosting the migrants.
"Everybody who knows me, knows I don't interfere in processes," he said. "It was a collective decision by government."
"It was a government decision," he repeated when pressed as to whether it was a decision taken by the Cabinet, the parliamentary group or some other body.
The plaintiffs are being assisted by aditus Foundation director and human rights lawyer Neil Falzon, aditus Foundation assistant director Carla Camilleri, aditus lawyer Mireille Boffa, lawyer and JRS director Katrine Camilleri, and lawyer Cedric Mifsud.