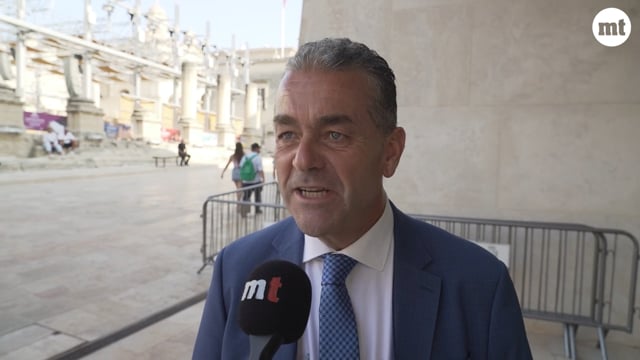 Nationalist MP Beppe Fenech Adami has denied claims he asked Minister Ian Borg for preferential treatment to help his son pass the driving test.
"I have never spoken to Ian Borg for any favour, I have never spoken to Clint Mansueto, I am not involved in the rampant criminal abuse of this racket," he told MaltaToday outside parliament on Monday.
WhatsApp chats to a Transport Malta officer in charge of driving examinations have revealed that former transport minister Ian Borg forwarded names of test candidates that had to be "taken care of" to ensure they passed their exam.
The WhatsApp chats obtained show Borg, his canvasser Jesmond Zammit, and his ministry personnel would pile pressure on Transport Malta's director of licensing Clint Mansueto to "help" candidates at different stages of the licensing process.
The Times of Malta report also details how PN MP Beppe Fenech Adami was allegedly granted this aid by former Transport Minister and current Minister for Foreign Affairs Ian Borg, after a phone call complaining about his son's failure to pass the practical driver's test.
Fenech Adami said any allegations made against him were a "Labour Party spin".
Detailing how his son got a driver's licence, he said he always applied through his instructor, turning down any claims of wrong doing.
"It is the people close to Ian Borg, close to Robert Abela, and in Castille who are caught in a web of corruption, and they have to answer to these claims," Fenech Adami said.