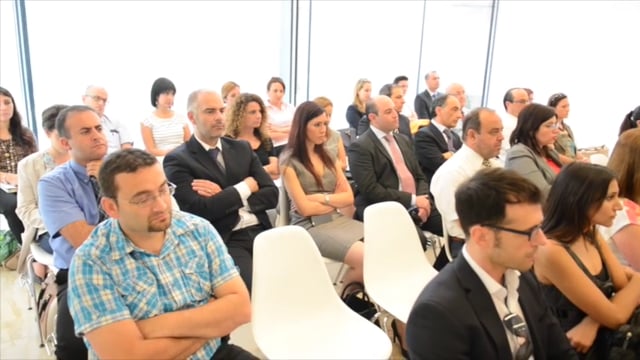 'Visual aspect of new parliament strengthens democracy' - Speaker • Video by Ray Attard
The visual aspect of the new parliament has given a more immediate appreciation of democracy by letting the public view discussions as they occur, Speaker Anglu Farrugia said, opening a half-day seminar organised by the Freedom of Information Coordination Unitiser (FOICU) earlier today.
Farrugia said that as such, parliamentary questions needed to be as concise and to the point as possible.
"We have seen the at times negative consequences a poorly placed question can have in recent weeks," he said, stressing the importance of MPs posing their questions carefully.
Farrugia referred to recent occasions where parliamentary sittings were suspended due to misplacement of questions.
Farrugia added that the seminar would be important to highlight this fact to those present, which included freedom of information officers from various ministries among others.
"A democracy cannot be free enough unless the public has the power to scrutinise these questions," Farrugia said.
He added that the new building itself had also changed the way dealings took place; "The close proximity of MPs to one another means that MPs have to have more balanced reactions and that a change from previous attitudes was inevitable."
Davida Flores, from the ministry of social dialogue, said that the Freedom of Information Act binds public auhorities to become more transparent.
"Withholding information becomes an exception rather than a rule," Flores said, explaining that all information present in parliament could be requested by members of the public.