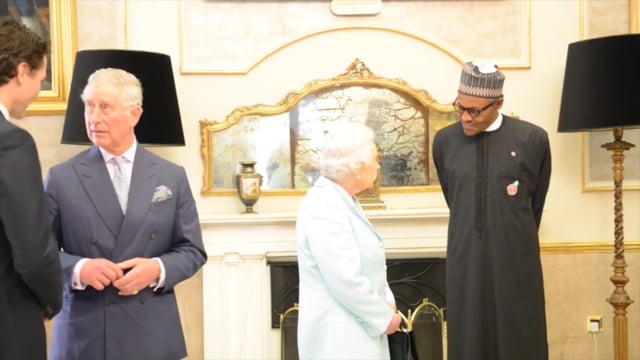 Royals greet recently elected Commonwealth heads of state
An afternoon reception by Queen Elizabeth II and the Prince of Wales was delayed after Commonwealth leaders got stuck in traffic.
The Queen had invited the Commonwealth's newest leaders, including Australian prime minister Malcolm Turnbull and Canadian prime minister Justin Trudeau, for pre-lunch drinks at San Anton Palace. However, five minutes after the gathering was scheduled, none of the leaders had turned up.
"Are you sure they're coming?" Prince Charles asked awkwardly, as the Queen peered towards the hall entrance and palace staff started giggling.
The first two guests to arrive were Justin Trudeau and Nigeria's newly re-elected president Muhammadu Buhari. As the hall's doors were closed to the press, the Queen could be seen chatting with Buhari, and the Prince of Wales striking up a separate conversation with Trudeau.
Gradually, the other eight leaders arrived –namely Australian prime minister Malcolm Turnbull, Prime minister of Fiji Josala Voreqe Banimarama, Guyana's president David Granger, President of Malawi Arthur Peter Mutharika, St Kitts prime minister Timothy Sylvester Harris, Sri Lankan president Maithripala Sirisena and Trinidad and Tobago prime minister Keith Christopher Rowley.
The incident has also been carried in the British press, with the Telegraph reporting that the royals were left 'twiddling their thumbs'.