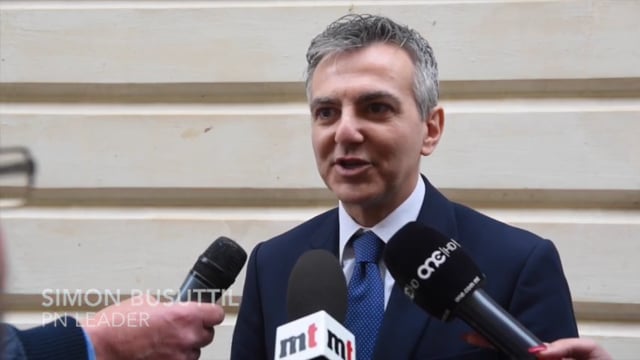 Simon Busuttil: Toni Bezzina 'wasn't hiding ODZ application''
Nationalist MP Toni Bezzina was not trying to hide his plans to develop a three-bedroom villa in an outside development area when he filed the permit application using his wife's name, according to opposition leader Simon Busuttil.
Questioned by MaltaToday why Bezzina would need to use his wife's name for the application, Busuttil insisted that the MP did nothing "illegal or irregular".
Busuttil, whose party recently launched an environment policy which Bezzina co-authored, however admitted that the application raised questions on whether it was acceptable a member of his shadow cabinet to file applications in ODZ areas.
"Bezzina's application was not illegal or irregular and he was not tying to hide it," Busuttil said. "But he decided to withdraw the application because he was not prepared to let the Labour government use the case to attack the opposition."
Pressed over the fact that the PN had taken parliamentary secretary Ian Borg to task after it emerged that a planning permission had not been filed under his name, Busuttil insisted that the case was different. He went on to add that the PN had protested against the irregularities in Borg's application, filed in his father's name.
"In this case, Bezzina did nothing irregular or illegal, but still decided to withdraw the application so as not to become Labour's latest victim," the PN leader added.
Busuttil, who this morning visited Ombudsman Anthony Mifsud, also called on the new director of the Financial Intelligence Analysis Unit to publish the conclusions of the agency's investigation into OPM chief of staff Keith Schembri and minister Konrad Mizzi, who both held offshore accounts in Panama.