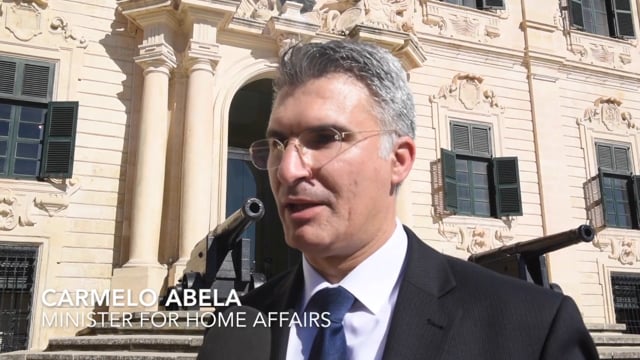 Security Services to be given more resources to investigate organised crime
Home affairs minister Carmelo Abela has said that following yesterday's attack in Msida, additional resources will be given to security services, for them to be better equipped for dealing with the threat to national security posed by organised crime rings.
"We have already started allocating resources to the security forces and we will continue to do so, including human resources," said Abela. He said that a number of additions had been made to the police force, most notably in the squad investigating bomb attacks.
In addition to this, Abela also said that legislative changes could be introduced to facilitate the police's work. He said that this would be done by studying which laws need to be improved, especially those "hindering" investigations into organised crime.
Abela would not be drawn into whether any of the new measures would include wire-tapping, or the removal of the right to a lawyer during the interrogation in cases related to organised crime.
Moreover, while reaffirming his confidence in Malta's police force, he did not exclude the possibility the police receiving further training and support from abroad.
Senior police officials have told MaltaToday that law enforcement authorities will not be able to deal with the increased threat being posed by organised crime rings, without the necessary investment in intelligence.
Romeo Bone, a man known to be involved with organised crime, lost his legs on Monday when a bomb which was placed in his car went off as he was driving through Msida, close to the Workers' Monument.
The use of car bombs by criminals as a means of settling feuds is not a recent occurrence, however the bombing was the fourth to have taken place in a period of only six months, leading to increased concern by citizens who fear that they could be injured or even killed in a similar attack.