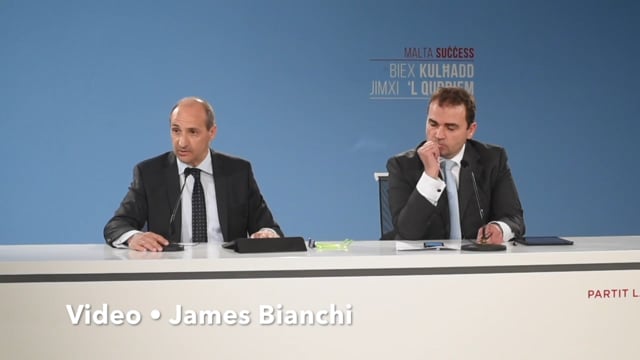 Health minister Chris Fearne warns PN is against free healthcare
The Nationalist Party has rubbished claims by health minister Chris Fearne that it plans to introduce fees for public healthcare if it is elected to government.

Addressing a press conference at the Labour headquarters this afternoon, Fearne pounced on comments recently passed by former PN deputy leader Tonio Borg to Politico – that Malta will someday have to introduce fees for healthcare.

He warned that this comment betrayed the PN's scepticism on free healthcare and recounted how a previous PN cabinet had in 2004 discussed the possibility of introducing copayment for healthcare.

"This is a basic difference between Labour and PN, and indeed a Labour government is the only guarantee for free healthcare," he said. "We fully believe that the health sector can be excellent, comprehensive and sustainable, while remaining free of charge."

Labour MP Franco Mercieca added that PL considers free healthcare as an investment in people, arguing that the stronger people are the more they can work.
In a statement, shadow health minister Claudette Buttigieg turned the tables on the Labour government and retorted that it is actually a PN government that is the sole guarantee for free healthcare.
"Joseph Muscat has privatised the dermatology and prosthetics services and sold off the Gozo, St Luke's and Karin Grech hospitals," she said. "Muscat, Konrad Mizzi and Chris Fearne sold our hospitals to a person [Ram Tumuluri] who has been implicated in fraud in Canada two days before they were given the go-ahead to open secret companies in Panama."
Tonio Borg, a former EU health commissioner, told Politico last week that fees would eventually need to be introduced for healthcare services in Malta.

"The island's two major political parties have shied away from charging fees because the political cost would be enormous," he said. "That reluctance may have to give."

After Borg's comments, the Nationalist Party reiterated its commitment towards free healthcare.

"For the PN, an essential part of the social contract in Malta is universal access to free public healthcare," a PN spokesperson told the Malta Independent. "This is why people pay their taxes – to get good public services when they need."

'PN wants to reverse healthcare successes'

At the press conference, the two MPs continued down Labour's strategy of warning that the PN will reverse Labour's achievements if it is elected to government – this time with a focus on healthcare.

"The government spent €92 million on medicines last year, up from €64 million in 2012. Waiting lists for MRI have been slashed from two years to two years, for catatact operations from three years to three months, and for hip replacements from eight years to six months," Fearne said.

"Simon Busuttil has criticised the government for increasing its recurrent expenditure, which means that if he wins, we will see the return of long hospital waiting lists, out of stock medicines, and patients treated in the corridors at Mater Dei."