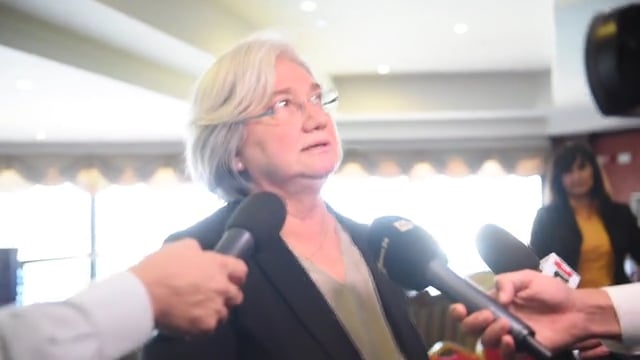 Mafia seeing Malta as 'a little paradise', Italian anti-mafia commission warns
The mafia is expanding its reach by laundering money from illegal operations into the island under the guise of legitimate businesses, the head of the Italian anti-mafia commission has warned.
Speaking at a press conference this afternoon, which not all Maltese media were aware of as local journalists were not invited, Rosy Bindi said that the Italian mafia was involved in drug trafficking, fuel smuggling and also online gaming. She emphasised the online gaming sector, a mainstay of Malta's economy, which made the island a very interesting proposition for mafia organisations.
READ ALSO: Maltese lawyer, consultant in 'Ndrangheta gaming bust, off the hook
The Italian commission's visit to Malta, which had been scheduled, coincided with the murder of journalist Daphne Caruana Galizia. One of the theories put forward in the Italian media is that her murder may be linked to fuel smuggling from Libya that involves Maltese and Italian interests.
Bindi said the delegation wanted to meet the police commissioner but he was too busy.
She said money laundering was another problem Malta and Italy had to face.
"It is of the utmost importance for the Italian and Maltese parliaments to step up their collaboration when it comes to fighting organised crime. If the mafia is seeing Malta as its little paradise, then Malta should look at the quality of its economic expansion," she said.
Giulia Sarti from the Five Star Movement noted that the mafia could not do all its work on its own. "There is a problem of operators in sectors such as online gaming and financial services that should not allow their business operations to be used by the mafia," she said, adding Italy expected better controls in these sectors.
The delegation was present for the mass in Bidnija yesterday celebrated by Archbishop Charles Scicluna with Bindi noting that there was a willingness to act. "But we also found the institutions shaken by what happened. These criminal organisations kill people when they become obstacles to their money making operations and after what happened last week Malta needs to close the legal economic avenues that allow the mafia to do their work."
She said Malta and Italy had to cooperate on a parliamentary, judicial and police level.