United Kingdom Prime Minister Rishi Sunak was fined by police for not wearing a seatbelt in a moving car while he was being filmed for a social media video.
Lancashire Police issued the 42-year-old with a conditional offer of a fixed penalty.
10 Downing Street said that Sunak apologised for the "mistake" and that he would be paying the fine.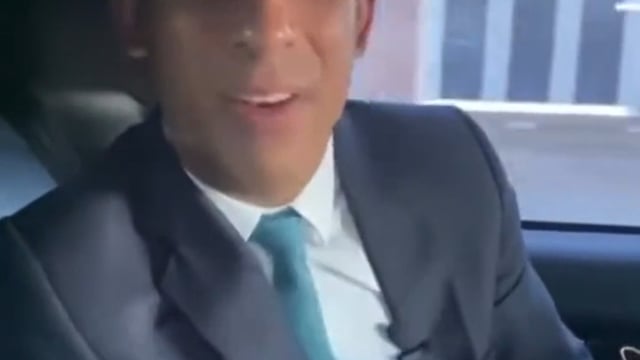 Any passenger caught not wearing a seat belt, when one is available can be fined £100 or up to £500 if the case goes to court.
Speaking to BBC Breakfast, the deputy prime minister said Sunak was "someone with the highest standards of integrity" who had "made a mistake on the seatbelt issue".
Deputy Prime Minister Dominic Raab said that the PM made a mistake when not wearing a seatbelt and that he was someone with the highest integrity standards.
"He's a human being doing an incredibly demanding job. But that's no excuse, as he's made clear, and he's put his hand up and said 'This is wrong and I'm apologising for it'. I think that's the accountability and that's the transparency," Raab told Sky News when pressed about whether Sunak should resign.
The video was posted on Sunak's Instagram account.
Sunak is the second prime minister in history, after Boris Johnson, to receive a police fine while in the top job, and it is his second time while in government.
Last April, he was fined along with Johnson and his wife for breaking Covid lockdown rules - by attending a birthday gathering in Downing Street in June 2020.
Labour's deputy leader Angela Rayner said in a tweet that Sunak was a "total liability" and another party spokesperson said, "Hapless Rishi Sunak's leveling-up photo op has blown up in his face and turned him into a laughing stock."
Conservative MP for Blackpool South Scott Benton defended Sunak, saying "everybody makes mistakes" and that police should focus on "tackling serious crime in our communities".