Mohammed Abdelaziz, Libyan foreign minister, has confirmed that Libyan prime minister Zeidan had been released a number of hours after being seized at the Corinthia Hotel in Tripoli before dawn by former rebel militiamen.
"He has been freed but we have no details so far on the circumstances of his release," Abdelaziz told AFP.
Ali Zeidan confirmed on Twitter that he was free.
I am fine, thank God. If the aim of the kidnapping operation was for me to present my resignation, then I won't resign. We are taking small steps, but in the right direction.
#BreakingNews: Libyan PM Zeidan says via Twitter that the kidnap attempt failed to force him to submit his resignation — Al Arabiya English (@AlArabiya_Eng) October 10, 2013
Prime Minister Joseph Muscat this morning said that the Maltese government was receiving contrasting reports on Libyan Prime Minister Ali Zeidan who this morning was kidnapped by armed militias in Tripoli.
Muscat said the government was constantly monitoring the situation and pointed out that he was receiving contrasting reports.
"We are getting contrasting reports at the moment which have yet to be verified, among them a report that an arrest warrant was issued by ther Libyanb Attorney General," Muscat said, adding that as he was speaking a Libyan Cabinet meeting was underway.
While expressing his concern for hid "friend" Ali Zeidan, Muscat said that Malta remained "close" to its southern neighbour and appealed for stability in the country.
Zeidan has been taken at dawn to an unknown destination, the government website said.
Sources within the main government-allied militia, the Revolutionary Brigades, said their "anti-crime" department had arrested him.
The arrest is believed to be linked to payments Zeidan made to militias who were guarding the country's oil refineries in the east, which the militia said were "bribes".
However, a former Libyan rebel group said on Thursday it had seized Zeidan after the government allowed the United States to capture top al-Qaeda suspect Abu Anas al-Liby in Tripoli last weekend.
"His arrest comes after the statement by John Kerry about the capture of Abu Anas al-Liby, after he said the Libyan government was aware of the operation," a spokesman for the group, known as the Libyan Revolutionary Operations Chamber, said refering to the US Secretary of State.
The government in a statement said it believed the Revolutionary Operations Chamber was involved but also accused another group, the Brigade for the Fight against Crime, of being behind the kidnapping.
The cabinet and the General National Congress, Libya's top political authority, were dealing with the situation, the statement said, while calling on citizens to remain calm.
#Libya PM Ali #Zeidan has been kidnapped by armed fighters in #Tripoli from the corinthia hotel. First image released pic.twitter.com/NvA2MuMruf — Anas El Gomati (@AGomati) October 10, 2013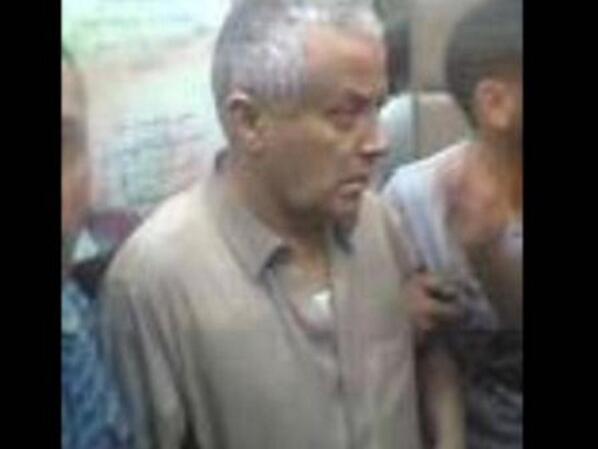 Two years after the revolt which overthrew Muammar Gaddafi, Libya's government has been struggling to contain rival tribal militias and Islamist militants who control parts of the country.
On Monday, Libya demanded an explanation from the US ambassador over the capture of suspected al-Qaeda leader Anas al-Liby in Tripoli.
Liby was wanted over the 1998 bombings of US embassies in Kenya and Tanzania. He was seized by US commandos in an early morning raid on Saturday.
Last month Zeidan visited the UK and appealed for British help to remove weapons from the country amid fears of increased arms smuggling to Syria.
In April he urged Libyans to back their government in the face of "people who want to destabilise the country".
He also complained at that time of other attacks and "acts of sabotage" carried out by separate groups, against the interior ministry and national TV headquarters.
Oil price rises
Brent oil rose after news of Zeidan's kidnapping, raising concerns of new supply disruptions from the North African country.
Libya's oil output has risen to 700,000 barrels per day, after falling at mid-year to its lowest since the country's 2011 civil war as strikes, militias and political activists blocked most of the country's oilfields and ports.
Since violence broke out, the government's fledgling army and police force has struggled to deal with armed protesters.
Brent futures were 48 cents higher at $109.54 per barrel at 6:07 CET. The benchmark ended the previous session $1.10 lower, but had steadied just above $109 prior to news of the Libyan kidnapping.
U.S. oil was 22 cents higher at $101.83 per barrel.