[WATCH] A Space Boy dreams again | Mark Scicluna
MaltaToday cartoonist and illustrator Mark Scicluna talks to us about his creative process, and the return of his satirical hipster creation, Vincent Fournier, as the online comic A Space Boy Dream returns for a second 'season' on September 28.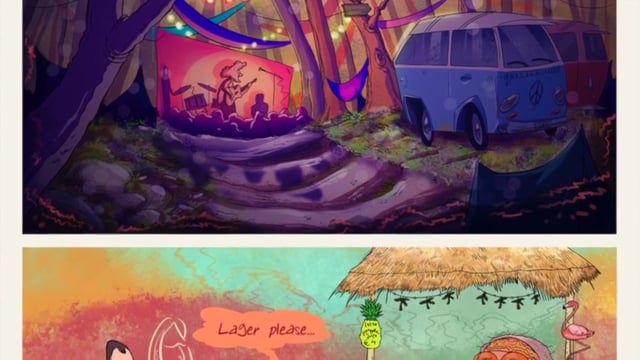 Illustrator and MaltaToday cartoonist Mark Scicluna talks about the return of A Space Boy Dream and the process of being a weekly caricaturist • Video by Ray Attard
Together with his partner Moira Zahra, MaltaToday cartoonist Mark Scicluna gave birth to a cult online comic book creation a couple of years ago, when the duo launched A Space Boy Dream – a weekly comic strip detailing the life and times of a Maltese teenager calling himself Vincent Fournier.
Self-styled as an urbane sophisticate – or 'hipster' – Vincent is often wrong-footed by his own social – and musical – aspirations, and is both frustrated and embarrassed by what he perceives to be limitations of the Maltese artistic and musical scene.
In short, he's a bit of a pretentious and highly insecure twat, and ripe comedy fodder for Scicluna and Zahra, who set out to parody elements of Maltese 'hipster' culture – yet another import from the US and the UK, and cultivated locally in venues such as Valley Road's revamped Coach and Horses.
The duo had called it quits on Vincent last year however, giving him a touching farewell in a supposedly final weekly instalment fittingly titled 'The End'.
But much like other heroes of serialised fiction – I'm looking at you, Sherlock Holmes – it seems as though Vincent is not going without a fight.
"We had originally set out to create some new A Space Boy Dream material for a collaboration with Valletta 2018," Scicluna says.
"However this project never quite materialised, so then we figured we'd just continue the comic in its weekly format."
A Space Boy Dream will return to our screens on September 28, once again returning to its weekly format, with a new instalment appearing on aspaceboydream.com every Sunday.
READ MORE: A Space Boy Dream celebrates its first birthday
"As it stands, we plan for this 'second season' of the comic to run until June 2015, but we'll see how we are as we go along," Scicluna says.
The duo are tight-lipped on any plot details about Vincent's future adventures, though they do reveal – also through a teaser image posted on A Space Boy Dream's Facebook page – that Vincent will be moving to Valletta.
Casting her eye to Scicluna's recent sketches of Vince, Zahra – who will now take on scripting duties for the comic – observes, "He's getting older..."
"Yes," Scicluna replies. "He was just a bit of a miskin before... now he's starting to look a bit crabby..."
Video by Ray Attard