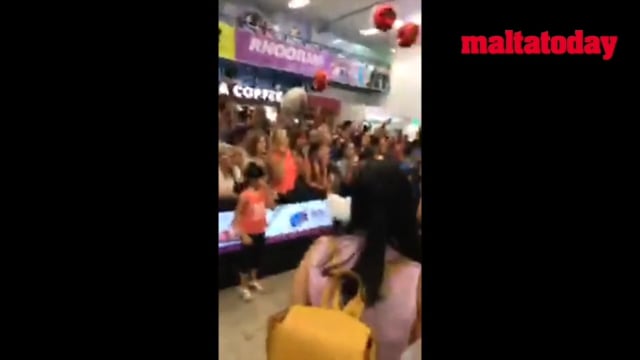 Amici sensation Emma Muscat back in Malta to hero's welcome
Emma Muscat is finally back in Malta and is about to address a press conference at the Malta International Airport, where crowds of fans have gathered to welcome her back.
The 19-year-old singer made it to Amici's semi-final but failed to make the cut to the finals last week.
That doesn't mean that the Maltese singer didn't make international waves, gaining over 470,000 followers on Instagram during the show, and was even offered a recording contract with Warner Music.
During the show, which she joined earlier this year, she also started a romantic relationship with another contestant, Biondo.
The four finalist are now Irama, Lauren, Carmen and Einar, who will compete against each other next Monday.
Emma has said she sees herself producing music both in Italy and in Malta in the future.
"Now I'll return to Malta, to my friends, my dog, my mum's food - I've missed it so much!" she said. "And the sea, the sand... Obviously, I want to make music [in Italy], but also in Malta, because Malta is in my heart. I wanted to win this programme because it would be an honour for me."
READ MORE: Emma is better off out of the toxic atmosphere of 'Amici'