[WATCH] Risk-averse Maltese investors prefer bank accounts and bonds
A Malta Association of Small Shareholders (MASS) survey has revealed that Maltese investors are wary of risks and would rather invest locally in bank accounts and bonds, with many even keeping large sums of money at home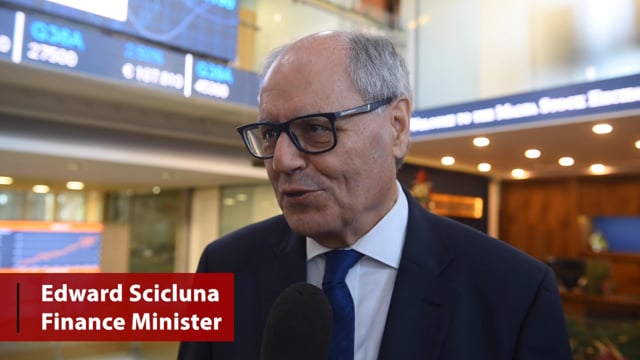 Risk-averse Maltese investors prefer bonds to shares
A Malta Association of Small Shareholders (MASS) survey has provided a window into the entrepreneurial but frugal Maltese mind when it comes to investing money.
The majority from a 3,500 sample of small investors only invest in bank accounts and bonds and they keep these until maturity.
"What a Maltese investor always does is to check risk before profit," MASS President Alfred Portelli said. "Before they invest, a majority seeks information from brokers and banks, and 20% seek info from the media."
The survey betrayed the superstition of the Maltese spirit, showing that most investors are attracted by past profits and earnings and keep going back to these investments. Very few use financial ratios or study stocks.
Finance Minister Edward Scicluna, who was speaking today at the survey launch at the Malta Stock Exchange, said that this was a question of culture. "Malta ranks the highest when it comes to saving cash money. The survey reveals that €17% have more than €100,000 in cash, not yet invested."
Scicluna said that this is to be discouraged because it increases the risk of fraud and certain transactions would not be tracked.
"It's inefficient to our economy. The most primitive kind of exchange is bartering. Next in line is cash. Blockchain now enables quick and easy transactions without the need for auditors because the data is automatically audited by the system. Every transaction is stamped."
Scicluna said that the MASS survey is mostly important for its educational purposes. This is the first ever survey of its kind.
"We know a lot about investors but very little about who contributes to those investments, the families who keep their cash at home. It's important that we get this missing information," Scicluna said.
The survey revealed that 20% of respondents have more than €150,000 invested, but this mostly in bonds and bank accounts. Most people invest for their retirement while others "for a rainy day."
MASS partnered with the Malta Stock Exchange and Fimbank and used the services of two University of Malta lecturers. Dr Robert Suban, Head of Department at the Faculty of Economics reiterated Scicluna's sentiments and said that "the survey will aid operators in offering different products and to understand the preoccupations of investors."
"It will help us collaborate and educate investors, provide incentives for those Maltese people saving money at home to invest well," he said.