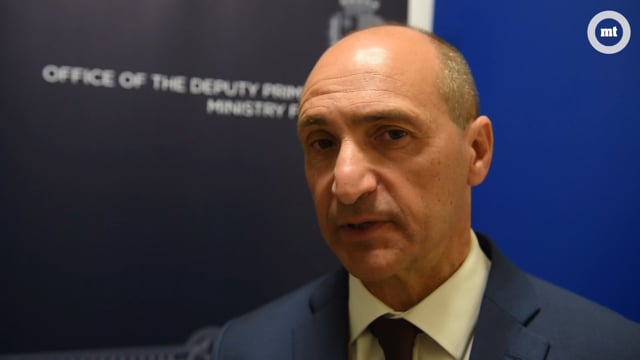 The government has introduced new cancer treatment in its formulary, PD-1 inhibitors, which will cost the government €3 million per year.
This will increase the total government spending on free cancer treatments to €17,500,000.
Health Minister Chris Fearne said that these PD-1 inhibitors are innovative methods of treatment that have been recently introduced into the market. He made the announcement on Tuesday at Mater Dei's Oncology Centre.
"Cancer has the capability to escape the human being's immune system, but these inhibitors will combat that capability, so that the body itself will be better able to destroy the cancer," Fearne said, adding that 50 patients will immediately benefit from such treatment.
"Every patient will cost approximately €100,000. The government will be spending €3 million on this treatment per year, raising the total spending on cancer treatment to €17,500,000," Fearne continued.
The health minister said that this was part of the government's five-year plan on cancer, launched one and a half years ago on October 2017.
"We are in the second year of our plan and we are already seeing results. With regards to prevention, we are carrying out an intensive educational programme in various localities campaigning for a better lifestyle to avoid cancer risks," Fearne said.
He added that more people are benefitting from the government's screening programmes and that the formulary now included treatments for "practically" all types of cancer.