[WATCH] Budget does not solve any of Malta's problems – Adrian Delia
Opposition leader Adrian Delia derides government's lack of a long-term plan and says the economy is based on an unsustainable model of population growth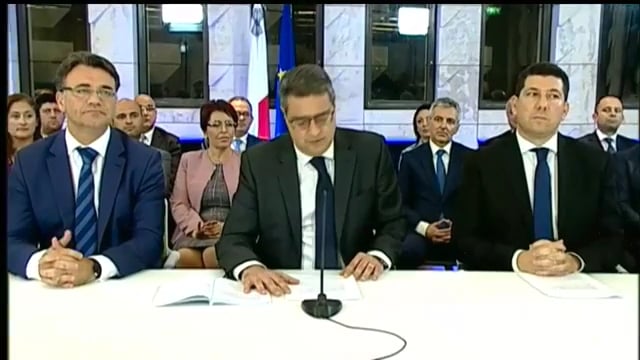 Budget 2019 | Adrian Delia press conference
The 2019 Budget does not tackle any of Malta's major problems and shows there is no long-term plan for the country, Adrian Delia said.
The Opposition leader said the government had started to admit it had serious problems but failed to adequately address them.
In his reaction to Budget 2019, delivered by Finance Minister Edward Scicluna this evening in Parliament, Delia said the fiscal exercise was "not a game-changer".
"It shows no plan in the long-term, but is only a series of cosmetic measures trying to hide the major issues," he said.
The Nationalist Party leader emphasised that the government's model of economic growth was not based on value added but on population growth.
"The government's model is based on population growth, something, which in the smallest country in the EU is going to create pressures that are inescapable," he said, adding it was also a model that had an expiration date.
"It's an economic model, the name of which the government dare not speak, and it can only be sustained if the population keeps increasing," Delia warned.
The economic situation was creating problems such as high rents, people being unable to secure a loan to buy property, cheap labour, inadequate pensions, unclean air, traffic and health and education problems, all of which were not addressed, Delia said.
"Nowhere in the budget does it say if this [population-based] vision – if there is a vision – can be sustained, and how and where things can be improved, or what infrastructure related to the roads, health, buildings... needs to be changed," he stressed.
Delia insisted that a model based on population growth will ensure that rental costs and property prices will keep increasing.
"When it comes to social housing, the government is recycling the information it has been given regarding the building of units, but we haven't seen even one of these built yet," he said.
A PN government would guarantee that everyone has a home to stay in, he promised.
Delia said he was not impressed by the macro-economic figures that showed the debt-to-GDP ratio dropping below 50% next year, insisting that debt in absolute terms would rise from €5.62 billion to €5.66 billion.