[WATCH] 15% reduced tax rate on rental income comes into force
Owners of property encouraged to declare income by paying 15% tax rate while those who persist in avoiding tax will be subject to a final tax of 35%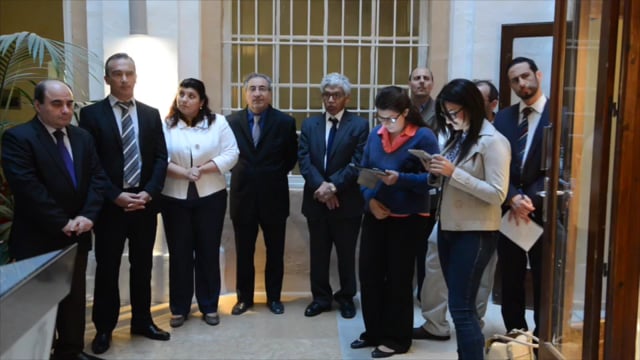 15% reduced tax rate on rental income comes into force • Video Ray Attard
Owners of property who for the past years failed to declare their income from the rentals will be encouraged to declare their income for the last eight years, while paying a 15% reduced tax rate.
Those who fail to comply themselves with the law will however face a final tax of 35% on the gross rental income derived together with penalties and interest. The 15% tax rate applies to the rental of residential property.
This measure was announced in Budget 2014 but only came into force this month following the parliamentary approval of necessary amendments to the law.
"This is yet another measure to encourage people to declare their income, in the fight against tax evasion. Owners of property who for years have been avoiding tax are now being urged to declare their income for the past years, up to eight years," he said.
The scheme is voluntary but those who will refuse to declare their income will face harsher penalties.
Addressing members of the media, Finance Minister Edward Scicluna also urged individuals with undeclared assets in foreign accounts to register these assets with the Central Bank.
Scicluna said Malta, together with 49 other countries, was now signatory to an international pact to fight tax evasion. The countries - with numbers set to rise - have agreed to exchange information on individuals declaring the assets registered with the countries' respective authorities.
Individuals have until end of November to register their assets.