[WATCH] Labour pokes holes in PN's universal free childcare proposal
Minister Helena Dalli warns civil unions in the balance after PN's approval of Josie Muscat as a candidate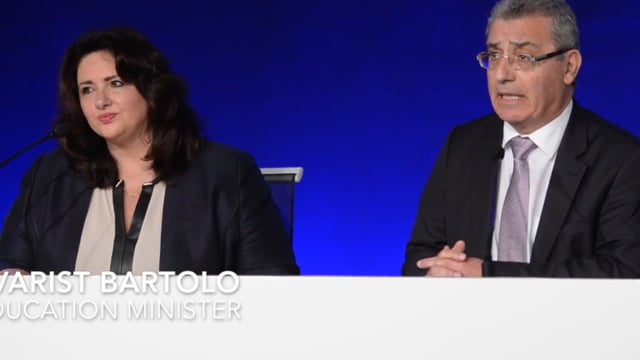 Labour pokes holes in PN's universal free childcare proposal
The Nationalist Party's proposal to extend free childcare to unemployed parents is unsustainable, the Labour Party has warned.

Education minister Evarist Bartolo told a press conference that the proposal is unjust to working parents who contribute to the economy through their taxes and that it risks re-introducing a mentality of reliance on social benefits.
"The free childcare scheme introduced by this government was intended to encourage more people to find a job, so as to improve their family income and therefore their personal satisfaction," he said. "Our policy was to make it worth it for people to find a job instead of relying on social benefits."

He also warned that the government would have to double the number of child-carers on its books, from 350 to 700, or allocate more children per child carer to the detriment of the quality of care.

"It is already hard for the government to find 350 child carers as it is, let alone if it had to find another 350."

He also accused PN leader Simon Busuttil of inventing figures when he said this morning that fewer than 3,000 children currently make use of free childcare. The figure, Bartolo said, is closer to 6,000 children.
"Simon Busuttil said yesterday that the election isn't about proposals, and it would be better if he doesn't come up with any proposals at all rather than bad proposals that threaten to destroy the free childcare scheme."

Civil liberties minister Helena Dalli described the PN's proposal as an "anti-family measure", arguing that stay-at-home parents would usually prefer to keep their children at home with them than send them off to a childcare centre.

In response to questions from the press, Dalli also warned that the PN's recent approval of Josie Muscat as an election candidate could mean that a PN administration could reverse LGBT rights passed by the current government.

"The PN had abstained on civil unions in Parliament but then voted in favour of the gender identity law, which I saw as a sign that it had understood that we were trying to give full rights to everyone," she said. "Josie Muscat had spoken vociferously in public against civil unions, and his approval as a PN candidate means that there's a danger that a PN government could reverse these rights."