[WATCH] Alternattiva Demokratika wants national debate on religious inclusivity
AD is proposing a systematic educational programme to give further knowledge to students on gender equality, in light of the co-education system recently introduced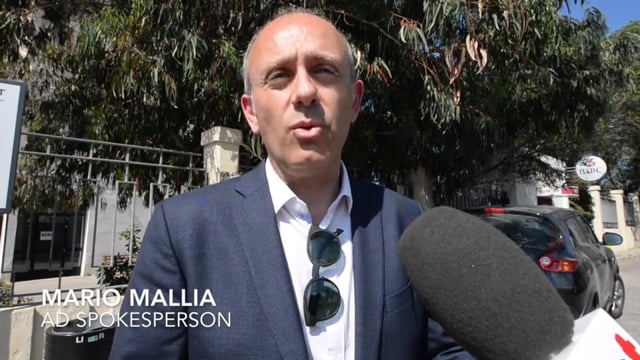 Alternattiva Demokratika wants national debate on religious inclusivity
By Stefan Paul Galea
Alternattiva Demokratika has called for a national debate on religious education inclusivity in a bid to address the various diverse realities characterizing Maltese society.
Candidate Mario Mallia said AD was stressing in its manifesto the importance of a national discussion regarding religious knowledge and education in order to promote further inclusivity. Mallia said that this should be done in order to address the various diverse realities that are characterizing our society.
In a press conference at the MCAST building in Paola, Mallia elaborated further on AD's education proposals which he said were focused on three main aspects: work conditions, educational policy and the student educational experience.
Mallia emphasized that a task force should be launched with urgency in order to examine the reasons of why there has been a decrease in students taking on the teaching vocation.
He added that educational responsibilities needed better recognition compared to what they have today.
He also insisted that more added time should be given to educators in order to have them work together and enhance the learning experience in a collective manner.
AD is also proposing a systematic educational programme that gives further knowledge to students on gender equality, in light of the co-education system which was recently introduced.
Mallia also said AD would like to propose a study to investigate why male students are proving to be less successful academically when compared to their female counterparts.
AD candidate Danica Formosa said that the Green Party wanted to see children split into smaller groups in classrooms, to have students provided with further individual attention and learning. "We need to create further opportunities for those students who fail to finish their secondary schooling in a successful manner."
AD also proposed that students should not be allowed to sit for any MATSEC examinations before finishing their two years in post-secondary education, since this practice was leaving much to be desired from the general educational experience and practice.
Formosa said that AD is proposing a committee to discuss and come up with proposals to address the students' transport problem, saying that it was absurd that children were being taken to school at a very early time, pointing out that whilst breakfast clubs were sustainable, they were only being used to cover up the bad coordination in this particular sector.
AD also encouraged a change in the way student representative elections were being held at University, Junior College, and MCAST, where only a particular student group would be favoured rather than having a diverse mix of students elected in council to further promote different ideologies.
AD chairperson Arnold Cassola said that the educational process should also serve to address social justice in the same manner. "It is very worrying as to how students who are socially disadvantaged continue to face further difficulty to escape such situations. This is clearly shown through a series of educational research studies that have been conducted throughout the years. Schools should be equipped with the necessary means to come up with solutions, and the need for psycho-social services to remain as close as possible to schools, including a curriculum which would be viable for students, instead of the usual never ending syllabi."