[WATCH] PL has turned your hospital into a clinic, Busuttil warns Gozitans at mass meeting
Simon Busuttil warns Labour has turned Gozo hospital into a 'clinic', pledges PN government will convert it into a 'state-of-the-art' hospital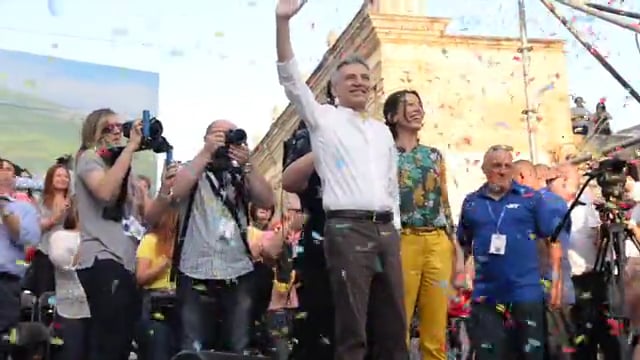 PL has turned your hospital into a clinic, Busuttil warns Gozitans at mass meeting
PN leader Simon Busuttil reached out to Gozitan voters, using a mass meeting in the Gozitan capital of Rabat to warn them that the Labour government has turned their hospital into a "clinic".
"A Gozitan woman told me today how angry she was at the way her late husband had been treated at the Gozo Hospital," he said. "She told me that, in the past four years, the hospital has effectively been transformed into a clinic. People are paying a bitter price for this government's corruption, and Gozitans realize this better than anyone. You used to have your own hospital, and now you don't."
He reiterated his pledge to re-nationalise the Gozo General Hospital from Vitals Global Healthcare, publish the VGH contract in full and order an instant investigation into it as well as into other contracts that were handled by the Prime Minister's chief of staff Keith Schembri and minister Konrad Mizzi.
Moreover, he pledged to drastically improve the services offered at the hospital through EU funds that had been negotiated by Lawrence Gonzi's administration, and to retain every single worker – including those that have been employed by VGH.
"We will give you a state-of-the art hospital that you deserve. I am a man of my word, not a salesman whose best friend takes kickbacks," he said, referring to Joseph Muscat and Keith Schembri.
"Look around you, every single project in Gozo was carried out by a Nationalist government. This Labour government was unable to start and finish a single project in Gozo, except for a public toilet at Hondoq ir-Rummien."
Busuttil also promised that a PN government will finally start work on the proposed tunnel between Malta and Gozo, which he described as a "national dream".
"A permanent link to Malta is crucial for Gozitan workers, students, businesses and tourism, and we are determined to turn this beautiful dream into reality," he said. "Gozitan students will no longer have to pay through their noses to rent apartments in Malta but will be able to study in Malta but continue to live in Gozo."
Busuttil accused Labour of embarking on a "fear-mongering campaign" to scare people off voting for the 'Forza Nazzjonali' coalition of the PN and the Partit Demokratiku.
"Don't let anyone scare you, don't let anyone cause you to lose heart, and don't let anyone turn off this torch of hope because once hope is lost, then everything is lost," he said. "Let us write a fresh page in our history books together, clean up our country's name and once again feel proud to call ourselves Maltese."