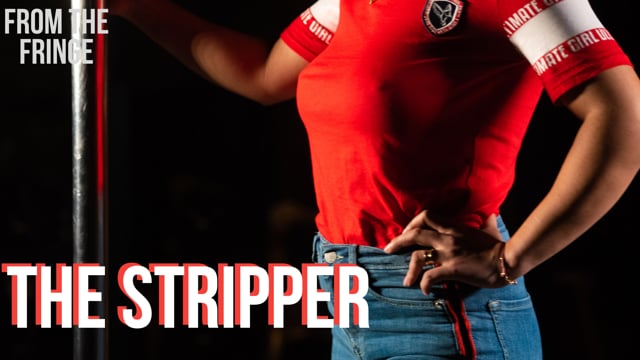 Working as an exotic dancer in a Paceville gentleman's club
How long have you been working as a pole dancer?
Seven years. I was have worked in many countries, but I've been in Malta for seven years.
How much money can you make in one night?
It depends, there are nights when we can do nothing, and there are nights when we can do two to three drinks, which cost around five to six euro. There are also nights when we can make €100… it depends.
Why did you decide to become a dancer?
A: I decided to become a dancer because things were a little bit hard when I moved down to Malta. I found the opportunity to work as a dancer and so I took it.
B: My friend used to work here before, and she said it's ok and it's clean. You don't have to compromise or anything, you just dance, speak and nothing else.
What annoys you about your job?
There are times when there are not enough people and you don't make enough money. There are people who sometimes become a bit crazy and expect more. There are people who want more. There are people for whom it's difficult to make them understand, that this is just dancing and talking because they think different things… about us.
Do people judge you for being a dancer?
A: Yes, because they think we do something else, but we don't do nothing, we just do the table dance. We offer our time, we offer company, but that's all, nothing more. People think we do something else here inside. Some people don't know what it means to be a dancer because they think… something else. They think bad things and it's not true.
B: For being a dancer? I don't know, because many people don't know what this mean and they judge us thinking we are prostitutes. They think everything is the same, prostitute, dancer they think it's the same.
What's the strangest request you have received?
B: They ask many things, many strange things. They speak to us about their fantasies. There are people who just want to stay and speak, they don't want dances. There are people who expect more… and they can ask many things.
Have you ever felt threatened by a customer?
C: Yes, but sometimes when you feel like that, that is why we have cameras everywhere. We have our security, and so if there's anything and we are in the private room with the client, we have to run out and the security would take him out. The whole issue is then stopped. B: Yes, it happens. There are customers maybe too drunk or maybe they come from other places and they are used to different things. But threatened? No. We have the cameras, we have the security and we have the manager who is always watching, so if anything happens, they can interfere.
Would you take off your clothes for clients who pay you?
A: Take off my clothes? No, never, here we just table dance we don't remove our clothes, even if they want to pay more.
If prostitution is made legal, would you consider sex work?
A: No, because we are not like them to be honest. We are not like them here; it's a normal job for us, we stay dressed, we just stay offer our company and we don't sell our body.
C: No, I don't think so it would be too hard, because here I do what I feel like and it would be too hard to engage myself in that. Being a dancer is enough.
B: Never. That is why I choose Malta, because it's all plain and there is no prostitution.
Are you able to hold down a normal relationship?
A: You want to be honest? I'm married. My partner feels normal because I don't do anything wrong. It's like working behind the bar.
B: Yes. I'm married and my husband works her as well. He can see everything at any hour and any minute. He knows nothing happens and so he doesn't have to worry about it.