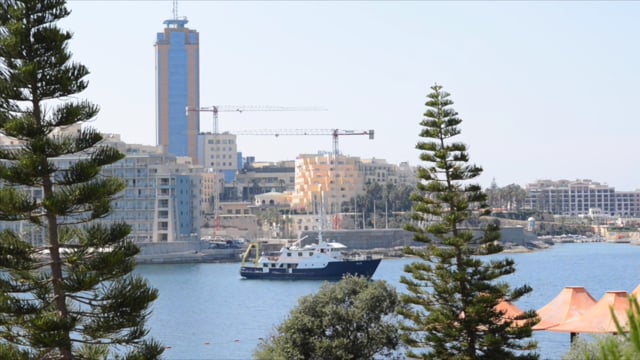 It's better to build vertically than horizontally • Video by Ray Attard
Passers-by in Sliema agreed that building further high-rise buildings in the locality was acceptable especially if the buildings in question were expected to boost the economy.
"It's better to construct buildings upwards than to build outwards," said St Julian's resident Stephen Gauci.
Gauci added that he was not against development as long as it was planned in modern areas and not areas that are either historically or ecologically important.
"There are modern and traditional areas in the same cities all over the world, and there's nothing wrong with that," he added.
Asked what their opinion of such buildings was, a number of residents said that they weren't personally effected by the planned construction but that they were acceptable as long as they were for the greater good.
Valletta resident, Carmel Rocco expressed concerns over the safety of such a building.
"What would happen if there were a fire for instance?" he said, adding that he preferred traditional buildings. Rocco was not the only one to cite his preference for traditional buildings in his reply, with Sliema resident Charles Micallef saying he preffered the buildings more typical of his youth.
Other respondents said that such buildings were the way forward, to ensure that more housing was available.
Sliema resident Chris Engerer termed the area a 'concrete jungle', but he explained that he was not against such buildings in the name of progress.
Plans proposed to MEPA some weeks ago show two new towers fighting for the honour of becoming Malta's tallest buildings.

A 40-storey tower being proposed on top of the Fort Cambridge officers' mess is set to become Malta's tallest tower block and in a separate development, plans for the town square project proposed by Mark Gasan, the son of magnate Joseph Gasan, have also been changed. Plans submitted last week show the height of the main tower increasing from the 34 storeys proposed in September 2014 to 38 storeys.

If approved the two Sliema towers will be higher than any other building in Malta, surpassing by far the Portomaso tower, which is 23 floors. Not very far away, the Metropolis development in Gzira is set to rise to 33 floors.