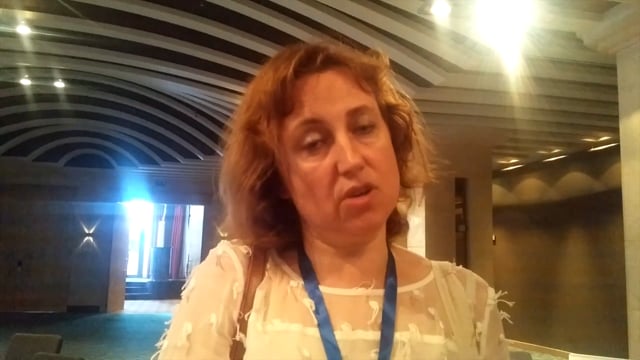 Government launches Policy launched to help schools address needs of trans, interest students • Video by Ray Attard
A school policy for trans students will help educational institutions address the needs of transgender, gender variant and intersex students.
Minister for civil liberties and social dialogue Helena Dalli said the policy would lead to an environment of better acceptance for transgender people in society.
"The policy addresses an existing reality for children and young people," Dalli said.
Dalli also said that both her ministry and the ministry of education and employment had been contacted about cases where transgender people had difficulties securing a job or at school about identification on legal documents.
"It is society that creates these issues, and the government has a duty to try to address this issue and instil better acceptance in society. We all deserve the same rights," she said.
In a case where one woman was seeking a job, despite her adequate qualifications the woman had difficulties in proving that the certificates she had were indeed hers, given the fact that they were issued under a different name and gender, Dalli said.
Education Minister Evarist Bartolo said the policy was part of a framework of policies to support and promote social inclusion and celebrate diversity.
"One of the advantages of a co-education system is that it will allow for more space where intersex or trans gender students can express themselves and not feel trapped," Bartolo said.
He admitted that single-sex schools posed a greater problem for intersex and transgender students, who would have to switch from one school to another. "This policy will address all aspects of education and how students will be taught to improve their attitudes and respect towards one another."
The policy is the first in a series of steps following the passing of the Gender Identity Act (GIGESC) in April that protects the rights of trans, gender variant and intersex individuals from discrimination and aids in the self-determination of their identity.
Dalli said the forward-thinking law was setting an example for other countries, amongst Belgium with whom Malta signed a memorandum of agreement to assist the country into formulating its own law.
Malta Gay Rights Movement coordinator Gabi Calleja said the new policy recommends an end to gender segregation in things like uniforms, some sports lessons, as well as facilities like toilets.
The policy, divided into three separate sections, gives guidelines for schools dealing with students who identify as transgender or intersex.
The first section includes the policy frameworks and the human rights and values at the core of the policy. The second section includes more concrete indicators and gives schools advice on how to act, with the third section looking at how individual schools can implement the strategies.
Calleja added that although there may be initial resistance to some of the changes, but that the education towards more acceptance needed to occur at some point.
The International Lesbian Gay Assocication of Europe said the new policy marked yet another step towards full equality for LGBTI people in Malta.
"The policy is the first of its kind in Europe; no other European country has a comprehensive education policy focusing on the needs of trans, gender variant and intersex children. It identified several particular needs that must be addressed including confidentiality, adequate facilities, support, inclusive policies, the possibility to amend documentation and access to information," ILGA-Europe said.
"What is so exciting about this policy is the fact that it could pave the way for similar initiatives all over Europe. There is no need for countries to have the equivalent of the GIGESC Act already in place, this is a change legislators can make right away to improve the lives of all children," said ILGA-Europe Senior Policy and Programmes Officer Sophie Aujean.