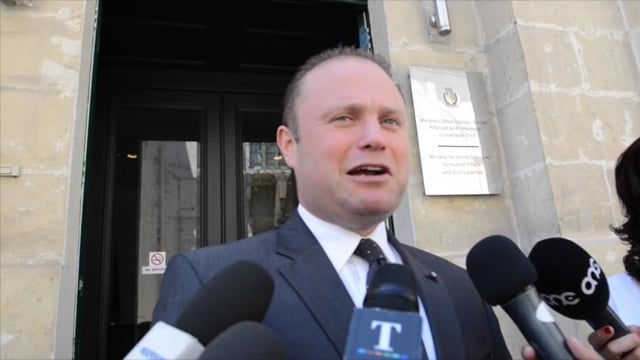 Government not excluding Zonqor for university - Muscat
Joseph Muscat says he will go for a "compromise" over the choice of a location for the proposed private university to be controversially located at Zonqor Point, in Marsascala – a natural park.
"I think there should be a compromise and many of the proposals made by NGOs and members of the public will be considered," Muscat said, pointing out that one of the solutions was the division of the university campus, with some parts being built at Marsascala, but other areas spread over the rest of the south.
"We are still considering and evaluating the options," Muscat said. "I think all those who are interested in a healthy compromise will be satisfied by the decision we take following discussions with the relevant stakeholders."
The prime minister was addressing the press at the end of a MEUSAC core group meeting earlier today.
Asked whether he would be participating in a march in favour of the Zonqor development next Sunday, Muscat said that he had not been informed of the counter-protest and added that he did not even agree with the march in itself.
"I appeal to the organizers not to carry out this protest as I don't think it's a matter to hold any more protests about," he said. "The government has heard both sides of the argument and it will be reacting accordingly."
Muscat also explained that the agreement for the proposed 'American University of Malta' with Jordanian construction firm Sadeen, would also be published in due course. "We will not take excessively long to publish this agreement," he said, quipping that they would not follow in the footsteps of the previous administration when it came to publishing the Arriva public transport contract.
"Publishing these contracts and agreements is in the policy and interest of this government," Muscat said. "This is contrary to what has happened even with the Maltco contract, where the government has been prevented from publishing the document because of a particular clause."