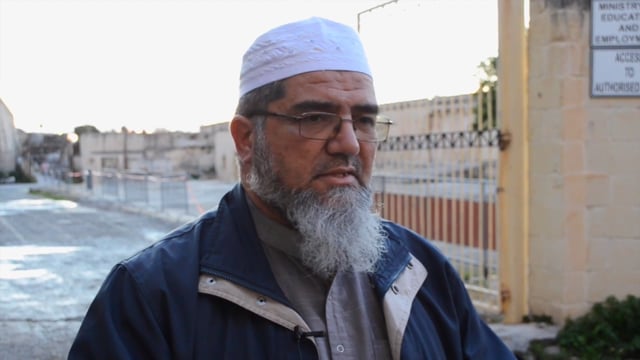 Muslim community 'happy' with temporary solution for Friday prayers
An agreement has been reached with part of the Muslim community in Malta to grant them an outdoors area within the Ospizio complex in Floriana, to hold their Friday prayers in an open space until a permanent location is found for a new mosque.
The Ospizio complex, located near the Garden of Rest cemetery above Haywharf, is the property of the education ministry.
Mowafak Toutoungi, a founding member of the Malta Muslim Council, told MaltaToday that he was very happy with the space provided by the education ministry in Floriana.
Toutoungi said he was confident a solution to the community's 15-year-long pursuit for regularised places of worship will be found. The council has seen four places of worship closed down following MEPA's failure to regularise these venues.
The latest refusal came in August of last year when the council had filed an application for the change of use of a large garage in Sta Venera, but despite being given the green light by the MEPA case officer, the permit was blocked after the local council objected to the change of use to turn the site into a multi-purpose hall. One of the council's main objections was that it did not want to have a mosque in the locality.
Toutoungi also thanked Archbishop Charles Scicluna for his support and solidarity and underlining the peaceful coexistence of different religions in Malta and abroad he said the Friday prayers held in Msida in previous weeks were not a provocation. As from tomorrow, the community which for the past weeks was gathering in an Msida garden for Friday prayers, will hold prayers in a space guaranteed by the government until a permanent solution is found.
On the racism and xenophobia which has surfaced in recent weeks in reaction to the Muslims' public prayers, Toutoungi said: "We are Maltese and although we might have a different religion we are Maltese brothers and sisters. Nopbody can tell my nephiews and nieces to go back to their country because Malta is their country."
In a press statement, the government said the agreement followed a cordial meeting between ministers Helena Dalli, Evarist Bartolo and Owen Bonnici and representatives of the Muslim community in Malta.