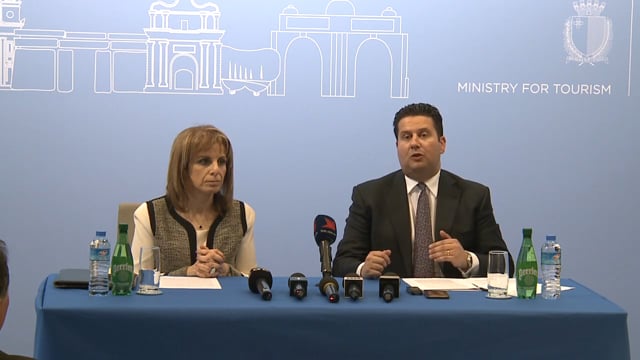 Alitalia to take 49% stake in Air Malta
Alitalia, the Italian national airline, will take a 49% stake in Air Malta, putting to an end speculation over the future of the national airline.
Air Malta has been undergoing a restructuring process costing some €230 million ever since it was granted the green light for state aid under strict European Commission rules.
Alitalia forms part of the satellite of airlines owned by Abu Dhabi based airline Etihad Airways, which has been in advanced talks with government over an equity investment in the ailing Air Malta since November 2015 as revealed by MaltaToday.
Tourism minister Edward Zammit Lewis has said that the memorandum of understanding will be tabled in parliament in the coming weeks.
MaltaToday understands that Air Malta will benefit from a forthcoming €400 million investment at Alitalia, as well as from its vast network and airport slots.
The acquisition comes at an important juncture for Air Malta, where low cost giant Ryanair is close to taking the majority market share of the incoming passenger market to Malta.
"If this acquisition were to materialise, the government would remain the majority shareholder and the airline's name would remain Air Malta. The Memorandum of Understanding will open the door for negotiations for the acquisition of a 49% stake in Air Malta," Zammit Lewis said.
Zammit Lewis said the MOU will take discussions to the next level with Alitalia. "This is one step of the process and there is still a long way to go. The signing of this MOU means that we will cease talks with other airlines and start more detailed discussions with Alitalia."
Alitalia's CEO Cramer Ball said: "We are on track to become a profitable entity by 2017 and we need to look and plan for the future, which is why we have decided to look closely to see whether Air Malta can fit into our strategic growth, particularly how our networks can complement each other in areas such as southern Italy."
Zammit Lewis said the government would ensure that all milestones were communicated to stakeholders, employees and the general public.
"This was the first milestone and therefore we are making this announcement. The MOU document will be tabled in parliament on the 25 May, once the confidentiality period agreed between both parties expires."
Talks with unions will continue as planned with President Emeritus George Abela and Maria Micallef co-chairing the committee that has been entrusted by government to negotiate the new collective agreements with the workers' representatives. "We're committed to ensuring that the Air Malta employees have a future," Zammit Lewis insisted throughout the press conference.
Zammit Lewis explained that there was still a somewhat ambitious plan ahead of the company, but hea dded that he hoped technical agreements would be completed by the end of July, with a view of reaching the criteria outlined by the European Commission.
Air Malta chairperson Maria Micallef said the MOU was signed after in-depth discussions confirmed the natural benefit that would arise by this strategic partnership.
"From a technical and network point of view there is a natural fit as the networks of Air Malta and Alitalia compliment each other. The commercial advantages for Air Malta would be the financial benefit of joint-procurement, access to better IT systems, and other synergies that would boost profitability and growth, while reducing Air Malta's current vulnerability due to its lack of economies of scale."
Air Malta restructuring
Air Malta is in the final year of a five-year restructuring plan that the previous government had agreed with the European Commission in 2012 in return for its approval of around €130 million in state aid. Audited figures announced during the October meeting show that the airline posted a loss of €16.4 million for the year ending March 2015 and is set to reduce its losses to €4 million by 2016.
Over the past five years, the carrier was forced to trim its staff, reduce its number of operating planes, and cut capacity. The plan should have seen the company return to profitability this year but it has fallen way short of its restructuring targets.
The Commission has the duty to assess mergers and acquisitions involving companies with a turnover above certain thresholds and to prevent concentrations that would significantly impede effective competition in the single market.
Etihad is not new to such agreements as last year it saved Alitalia from bankruptcy, reinforcing the Gulf airline's reputation as a "rescue investor" for ailing airlines. In December 2014, Etihad bought 49% of loss making Alitalia in a €1.76 billion rescue plan, giving it access to Europe's fourth-largest travel market and 25 million passengers.
Etihad plans to return Alitalia to profitability by 2017 and the deal has seen the fallen Italian giant expand its operations outside Europe. Following its link-up with Etihad, Alitalia launched new direct long-haul flights to Asia and the Americas.
The negotiations for the Alitalia bailout were led by Italian prime Minister Matteo Renzi who in June of this year thanked Etihad Airways CEO James Hogan for "believing in Italy and in Alitalia" during the unveiling of the Italian carrier's livery. Hogan said that his carrier's equity partnership with Alitalia represented "the last chance" to save the long-struggling Italian carrier, and noted that Etihad's rescue plan for Alitalia would require a "radical change in its way of working to lower costs and boost productivity."
The Gulf airline demanded cuts of 2,250 jobs in exchange for its life-saving €387 million investment, however some 300 workers were reemployed in June 2015.
Etihad, which has eight equity partnerships including Alitalia, has expanded its wider network to 400 destinations, allowing the youngest of the three major Gulf carriers to compete with Dubai-based Emirates and Qatar Airways.
The cash-rich Abu Dhabi airline, which has minority stakes in Air Serbia, Air Berlin, Ireland's Aer Lingus, Virgin Australia and Air Seychelles, wants to boost its presence in the European market, where it lags behind its regional competitors and flag carriers such as British Airways and Lufthansa.