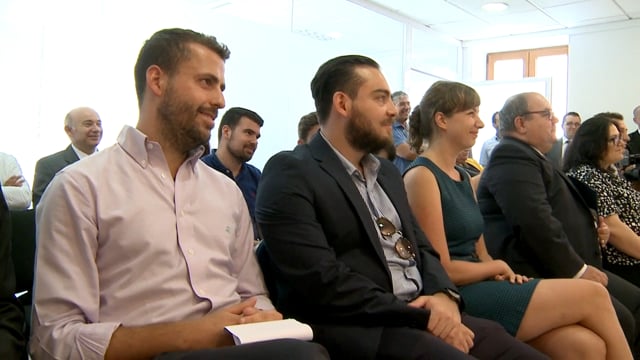 Planning Authority launches mobile app to notify irregularities
The Planning authority has launched a mobile app to facilitate access to services including viewing planning applications and enforcements and notifying authorities of any irregularities
"The Planning MT app will give the public access to information in real time," PA executive chairman Johann Buttigieg said, adding that the app gave the public the power to enforce and monitor regulations themselves.
The app, a collaboration between MITA and the authority, formed part of the country's commitment to spreading technology as much as possible and bringing services closer to the public through this technology.
Start up company Illumi, created the app in six months, and founder Zach Vella said that the app makes access and pinpointing areas of illegalities more easily using the phone's GPS system and Google maps.
He added that the app was available for free on Google play store and the App store.
Vella added that the app could be used to access data about various planning sites across the islands, and it could also be used to send in information and photos about perceived irregularities.
MITA executive chairman Tony Sultana added that the group of IT technicians had been given mentoring in business and technology to create the sophisticated app.
Planning parliamentary secretary Deborah Schembri explained that the app was a way to bring the authority closer to the people and to make sustainable development an accessible concept, by allowing people to know what stage their complaints have reached.
"The simple technology makes it easy for people to use, and this also puts more responsibility on the authority to respond to these complaints effectively and efficiently," she said, adding that the apps success would be measured by the follow up to the information given by users.
Competitiveness minister Manuel Mallia said that the app was a step towards more modern work and to giving citizens less bureaucracy to be active.