[WATCH] Updated | Archbishop offers mediation as Maltese Dominican order maintains silence on Fr Mark Montebello's censorship
The Dominican Province has been conspicuous by its silence since Sunday when news broke that Fr Mark Montebello was stopped from voicing his views in the media, in an act of censorship last experienced in 2009 • Archbishop Charles Scicluna offers mediation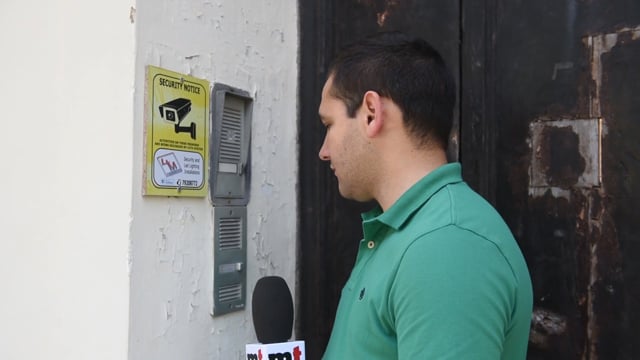 Fr Mark Montebello's censorship: We took our camera to the Dominican order's priory in Rabat and the streets of Valletta
Updated at 6.30pm with Archbishop statement
Fr Frans Micallef, the provincial of the Maltese Dominican order, has so far failed to respond to requests for comment on a decision to censor fellow Dominican Fr Mark Montebello.
MaltaToday tried reaching Micallef on Sunday to no avail and nobody at the order's Rabat priory was available for comment when a journalist visited on Monday morning.
Fr Mark Montebello was ordered to stop writing following comments he made about the Church's strategy on the government's proposed amendments to the IVF law. The censorship was flagged by It-Torċa that reproduced a white space on the page normally reserved for Montebello's piece. The friar had been a regular contributor to the General Workers' Union's Sunday newspaper since 1993.
A spokesperson for Archbishop Charles Scicluna told MaltaToday the Curia was "not informed about what has been reported in It-Torca with regards to Fr Mark Montebello".
Montebello is directly answerable to his provincial and not the archbishop.
This is not the first time Montebello has faced the brunt of church censorship. The controversial priest first faced a media ban in 1992 over a radio programme during which he spoke about moral and pastoral issues. His last ban came in 2009, when Montebello was politely sent for a sabbatical to Mexico. His past controversial thoughts included claims that Jesus was in favour of divorce and crucifixes did not need to be "flaunted" in public buildings. In 2005, he described Pope Benedict's appointment as "a sick joke".
MaltaToday also visited Valletta to ask people what they thought about Montebello's case. While many preferred not to speak to us on camera, the few who did had mixed reactions.
Archbishop offers to mediate
Archbishop Charles Scicluna has approached the provincial of the Dominican Order to inform him that he is "more than willing to facilitate a resolution" in the Montebello case, the Curia said in a statement on Monday evening.
The statement said Scicluna's offer for a solution would see Montebello "continue with his writing in full respect for his commitment as a religious priest and in full loyalty to Church teaching".
"Whilst respecting the autonomy of the religious order, the Archbishop has taken this initiative fully aware of the fact that a religious priest is answerable to his superior, who is the provincial of the order. In this case the Archbishop had neither been informed nor consulted about any decision concerning Fr Montebello," the Curia said.
Scicluna said that every priest is bound to respect his priestly commitment and to faithfully represent and follow Church teachings. "Within these parameters, every priest, whether religious or diocesan, has the freedom to engage in mature and healthy debate on current issues," Scicluna added.