[WATCH] Adrian Delia opts for wait-and-see over Chris Cardona resignation calls
Opposition leader Adrian Delia is asked for his reaction to the latest revelations by the Daphne Project that placed Chris Cardona in the company of one of the men accused with Daphne Caruana Galizia's murder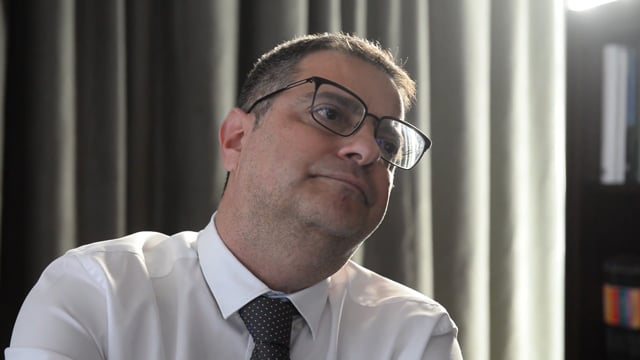 Opposition leader Adrian Delia comments on the latest Chris Cardona alegations
Adrian Delia has opted for a wait and see approach before rushing to call for Economy Minister Chris Cardona's resignation in the wake of the latest revelations by the Daphne Project.
The Nationalist Party leader was speaking to MaltaToday after Italian newspaper La Repubblica yesterday published a story in which it alleged that Cardona was present at a bachelor's party to which Alfred Degiorgio, one of the men accused of Daphne Caruana Galizia's murder, was also present.
The party was held in a villa in Fawwara on 29 June 2017, four months before the murder.
The newspaper also alleged that a person who had been investigated over fuel smuggling had called Cardona and Degiorgio, shortly after contacting Caruana Galizia in October 2016.
Cardona has played down the allegations, describing them a smear campaign. Activists from Occupy Justice this afternoon called for Cardona's resignation.
Delia said the revelations were symptomatic of the Caruana Galizia case, which was anything but solved.
He said that despite the fact that three men stand accused with the murder, no progress has been made to find out who commissioned the crime.
Delia insisted it was government's responsibility, one year after the murder, to ensure that all institutions were doing enough to get at the person who commissioned the crime.
"We do not know enough whether government and its institutions did enough to prevent the murder... we have to know whether all the efforts the government said it was putting into solving the murder case were enough and what was their result," Delia said.