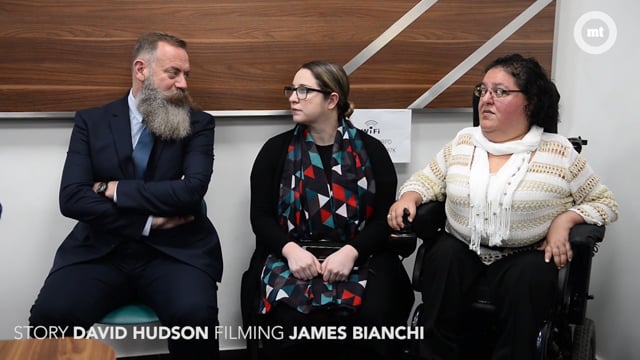 Person with disability denied life insurance, house loan
One of the many complaints filed by persons with disabilities includes the refusal of being issued a life insurance policy, the Commission for the Rights of Persons with Disability (CRPD) said.
This precluded disabled persons from taking out a home loan, since banks require the customer to have a life insurance.
"This bothers me no end, especially since I've been a victim of this situation in the past," CRPD Commissioner, Oliver Scicluna said on Tuesday morning when presenting the annual report for 2016/2017.
The report gives an overview and analysis of the annual complaints filed by persons with disabilities.
"Most reports have to do with inaccessible properties both in the private sector and the public sector. While most properties are being vetted by the commission, a lot of work still needs to be done in this regard," Scicluna said.
This is the commission's first report carried out in line with the amendments to the Equal Opportunities Act in 2016.
The report also highlights abuses related to the blue badge disabled parking. In 2017, there were 186 reports made in relation to this issue, mainly the use of an outdated blue badge for parking privileges, the parking of vehicles on disabled spaces by people without a blue badge and even the use of fraudulent blue badges.
"People call the commission to report on these blue badge issues even though it's not up to us to charge the perpetrators. Usually, we don't direct these people to the police but we file the reports on their behalf," Scicluna said.
Scicluna also highlighted the rise of mental health issues in the workplace, still a developing area. "Mental issues can last for a long time or for a short time. It's not the same for everyone. We need to make sure that employers support these sufferers," the commissioner said.
The report also lists a number of complaints related to the education sector. Scicluna said that while children with a disability are educated in mainstream schools, this did not mean the system was working well.
Many cases, he said, relate to children being sent back home because their Learning Support Educator is not present.
During the years 2016 and 2017, the commission saw 203 new reports from all sectors. Most of these were related to accessibility and education and the majority (89) were filed against government.
You can read the full report here.