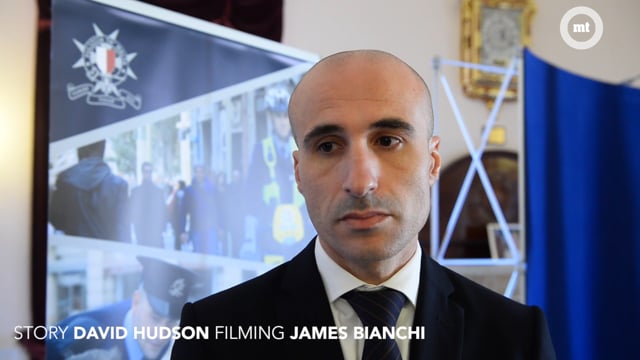 The Malta Police force has purchased new software that can help predict financial crime, including corruption and fraud, Police Corps CEO Angelo Gafa said.
Speaking to MaltaToday following a press conference announcing the new software, Gafa explained that €1.5 million in EU funds were secured after all European member states applied for a grant under the Hercule III programme.
Malta won the bid, he said, womn the bid with the help of the Malta-EU Steering and Action Committee (MEUSAC), through a structured consultation process on EU policy and legislation with stakeholders.
Hercule III protects the EU's financial interests by supporting action to combat irregularities, fraud and corruption affecting the EU budget. They are administered by the European Anti-Fraud Office, OLAF.
The project was announced today at a press conference in the Floriana Police Headquarters.
"We already have predictive software," Gafa said. "Now we'll be enhancing our databases and our analytical departments, gathering data through one system. It will give the police force a proactive role of intelligence-led policing."
The software, called i2, is designed to help investigators visualise and process complex data to investigate and prevent financial irregularities, fraud, corruption and any other fiscal inconsistencies that might affect the EU budget.
The second project, also funded by the Hercules III grant, will aid in the surveillance of suspicious cars. "This will focus on transnational crime and we'll be installing equipment at the borders that will help us identify suspicious vehicles," Gafa said.
Parliamentary Secretary for EU funds Aaron Farrugia said the project was not part of the €6 million EU funds that were invested in the police force but a separate grant that was won by Malta in a competitive race with other EU member states for funds.
Minister for Home Affairs and National Security Michael Farrugia explained how this investment will not just help with finding the source of financial criminality but to prevent it.