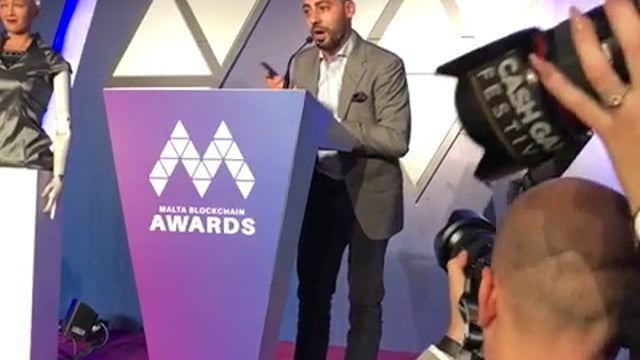 Revolut country ambassador Philip Maurice Mifsud
Revolut has unveiled new machine learning technology intended to cut down on card fraud and money laundering, confirming it as a leading innovator in the Fintech field.
Instead of being completely reliant on timely manual processes, Revolut is determined to tackle card fraud and money laundering with algorithms, leveraging the power of machine learning and computational techniques to better protect its customers.
Over the last 12 months, Revolut has heavily invested in scaling its data science and engineering functions in line with its vision to automate, accelerate and improve the quality of decision-making when it comes to card fraud and money laundering.
The announcement comes hot on the heels of the award Revolut received at the Malta Blockchain Summit. Revolut scooped up the 'Innovator of the Year' award.
The UK-based digital banking alternative, which launched in Malta in September, has already doubled its customer base in Malta and is expected to continue increasing its presence.
Revolut's state of the art technology is able to develop deep insights and predictions around customer behaviour so that they can dynamically identify new card fraud patterns without explicit human intervention.
These systems work by applying complex mathematical models to large sets of data in order to identify anomalies, offering a greater degree of accuracy when it comes to decision-making, and saving their customers valuable time.
What we can accurately display in ten minutes would typically take a large bank over an hour to establish Nik Storonsky
Over the last two months, Revolut has been testing their new anti-fraud system which is able to detect suspicious activity in real-time, based on abnormal spending behaviour. If a customer's payments drastically deviate from their usual spending habits, Revolut is able to automatically freeze card payments until a customer verifies from within the app that it is actually them.
This process cuts out the fat and avoids the customer having to go through a lengthy security process in order to get their account unblocked.
Since early August, which is when Revolut officially put this new system in place, the company has seen a fourfold reduction in card fraud levels, primarily tackling common cases such as e-commerce payments, card cloning and card theft.
Separately, Revolut has just launched new machine learning technology for detecting money laundering, a dynamic mathematical model that calculates a risk score for each user based on their activity history.
It processes all transactions in Revolut live and statistically determines the probability of money laundering based on the profile of the user and various features extracted from the transaction.
All these estimations are fed into the algorithm to output a unique score for each user. When this value exceeds a certain threshold, the customer is required to submit documentation to justify the activity, which the model incorporates to intelligently recalibrate the user's risk exposure.
Nik Storonsky, Founder & CEO of Revolut said several established banks have approached his company with offers to buy this technology.
"What we can accurately display in ten minutes would typically take a large bank over an hour to establish with their current manual processes. If you're on a mission to reach tens of millions of customers and scale your business globally, then you cannot rely solely on manual human processes to effectively protect your customers against financial crime, especially as criminals are becoming more savvy in their tactics," Storonsky said.
Revolut's heavy investment in machine learning comes at a time when the company is experiencing phenomenal growth and in the final stages of launching in several international markets. Revolut has now signed up three million customers in Europe and is opening 250,000 new current accounts each month.
The London-based fintech is also adding the finishing touches for several new markets including the United States, Canada, Australia, Singapore and Hong Kong.
To get your hands on your own Revolut card, simply follow the instructions below
1. Follow this link [CLICK HERE]
2. Insert your mobile number
3. Follow text message URL to download Revolut on the Google Play or Apple App Stores via the link
4. Open an account (takes 30 seconds)
5. Top up €10 which you will use the first time you use your card.
6. Select and order Free Card [Standard Delivery]
7. Verify your identity (Tap more -> Profile -> Verify identity)
8. Your Revolut card will be sent to your door!
For Revolut for Business inquiries, please contact Philip Maurice Mifsud