[WATCH] The Magellano 60 – A worthy addition to Azimut's successful line-up
The Azimut Magellano 60 is projected to increase Azimut's visibility in the North American, South American and European markets in particular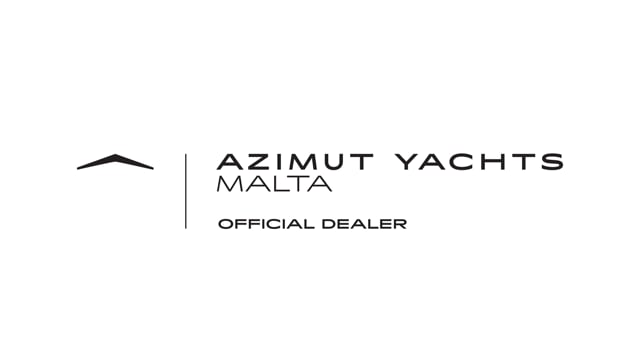 Malta hosted the first public viewing in Europe outside a major boat show of the Azimut Magellano 60.
This is the smallest in the series and will carry an 18.47 m (60'7") LOA with a 5.15 m (16'9") beam and a 1.37 m (4'6") draught.
Niki Travers Tauss, local Azimut Yacths dealer, said that the Azimut and Benetti brands boast the most metres sold for the last 22 years and the Magellano 60 is projected to increase Azimut's visibility in the North American, South American and European markets in particular.
Even with the smaller size, the Magellano 60 is designed for long voyages incorporating Azimut's second generation hull – a semi-planing, double-chine, vertical bow design. Azimut claims the hull uses 20 percent less fuel than a similar yacht with traditional chines.
As such, the new model will fall under Azimut's Low Emission Yachts, which are proclaimed to offer a lower fuel-burning alternative with reduced C02 emissions. The company claims reduced overall emissions of 20 to 30% compared to boats of the same weight and dimensions, thanks largely due to hull design changes, the adoption of the most efficient propulsion systems, and the incorporation of carbon fiber to reduce overall weight.
Featuring a total of 3+1 cabins and 6+1 berths, the interior is built for extended journeys. The full beam master stateroom is at midships, and there is an additional VIP cabin forward, with a twin cabin on the port side. Each cabin features en suite heads and showers. An additional crew cabin is accessed from the transom and is separated by the engine room for privacy.
Additional standout features include the ability to board from gates on either side, or from the swim platform. The main deck is also one level from cockpit to salon and features an 'infinity terrace' at the stern.
The cockpit layout places seating that faces both fore and aft, so guests can enjoy 360 panoramic views from anywhere inside the room.
Up top, the helm station on the starboard side provides seating for two. A C-shaped lounge rests to port, and additional seats in the aft provide another social area.