[WATCH] University racing team gears up for Formula ATA
Engineering and business faculty students team up to construct open-wheel formula-style racing car.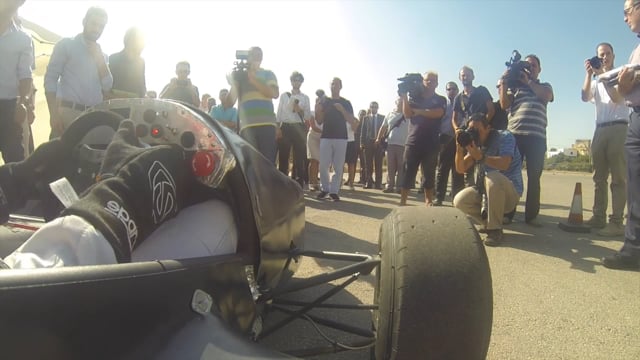 University team's racing car's test drive • Video Ray Attard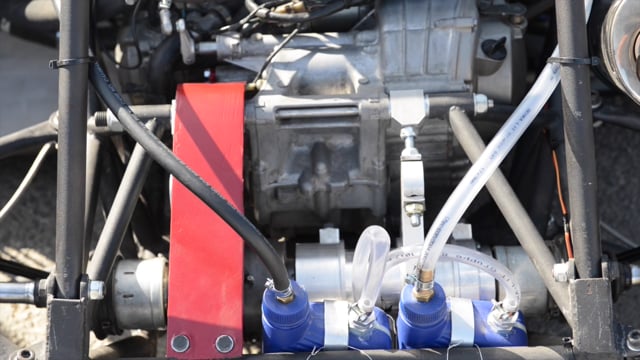 Engineering Dean John Betts and team member Leonard Agius on UoM Formula ATA team
A group of University of Malta students will be taking part in the Formula ATA 2014 competition, which will be held at the Riccardo Paletti Circuit in Varago de Melegari in Parma, Italy, over the weekend of 29 August to 1 September.
Around 80 universities from around the world participate in the Formula ATA race every year and this will be Malta's second entry having also taken part in 2007.
The students, who form part of the Faculty of Engineering and the Faculty of Economics, Management and Accountancy have been working on the open-wheel formula-style race car since late 2012, and it was completed only last month.
The UoM Racing team said that this project aimed to encourage more students to come forward, improve upon this year's car and build new cars to participate in Formula ATA and similar competitions in the future. It also aimed to stimulate research in the automotive field at the University of Malta.
Engineering Faculty Dean Dr Ing John Betts said that it was impressive that the students took up the initiative when it did not even form part of the course curriculum. "While the team received some help, it was a project which the students should take full credit for."
Team member Dennis Dalli, an engineering student, said the competition in Italy was more than a race. "The team will have to carry out a presentation to a panel of design judges to ensure that all car parts are safe."
The car has been designed from scratch, while the car works on a 'flat-shifting' model, removing the need for a gear lever.
Also in attendance were Education Minister Evarist Bartolo and Transport Minister Joe Mizzi.
The project is supported and assisted by the University's Research, Innovation and Development Trust (RIDT), along with the Faculty of Engineering and the University of Malta itself. The team expressed their gratitude to faculty advisor Dr Ing. Maurizio Fenech, Dr Mario Farrugia and Ing. Noel Balzan, as well as the technical staff at the Engineering Faculty.
The project's main sponsors include the Education Ministry, Transport Malta, okmalta.com, Trelleborg Sealing Solutions, Alarm Tech and Tek-Moulds.