[WATCH] Rescued flamingos released at Ghadira Nature Reserve
On 19 September, the two rescued flamingos were released 'back into the wild' after being 'rehabilitated to full health' by Birdlife Malta staff members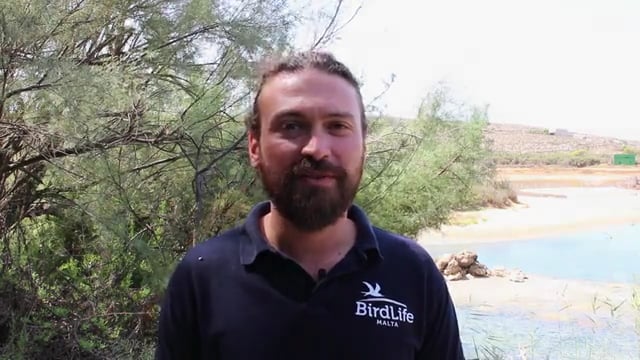 BirdLife Malta release two saved flamingos back into the wild (Footage: BirdLife Malta, editing by Veerle van Werde)
Over the past few weeks, the Maltese Islands have seen a "remarkable passage of Greater Flamingos", said Birdlife Malta, with flocks of over a hundreds birds being seen flying together along the coast.
According to the NGO, a flamingo landed at White Tower Bay in Mellieha on 30 August and another in Birzebbuga on 9 September.
Both flamingos were taken to the attention of a veterinary, who recommended that "both birds needed some care and nursing before being let off again in the wild" said Birdlife.
Followed by specialized care by staff, the flamingos have now been "rehabilitated to full health, and following another check by a veterinarian, the birds were deemed as fit for releasing back into the wild".
On 19 September, both flamingos were released at the Ghadira Nature Reserve, after being fitted with rings above their knees, in order to be able to identify them should they turn up somewhere else outside the nature reserve.
Though both were deemed fit enough for release, Birdlife claimed that one of the flamingos was still unable to fly, after being manhandled when it was recovered by the general public. However, "it's injuries should heal, enabling it to eventually migrate", they said.
"We can never tell how long these birds shall stay over, however we can assume that should they turn up along any of Malta's beaches, we can protect them from being persecuted or harmed", said the NGO.
Birdlife appealed to the public with tips to follow, should they come across a flamingo, outside the Ghadira Nature Reserve. These included making sure to call Birdlife's emergency line, not to approach, touch or handle the bird, assuring that until a Birdlife member of staff arrives, the bird is kept out of harm's way and not giving the flamingo any food or drink.
The NGO went on to say: "only with your help can we remain effective in keeping birds out of harm's way and ensuring they can be returned to the wild in their appropriate environment".
Donate to Birdlife's crowdfunding campaign here: http://www.zaar.com.mt/projects/isavebirds
Birdlife emergency line: 7925 5697 or 21347 646