Jeremie Camilleri charged with murder: 'Not a simple traffic accident but wilful homicide'
Jeremie Camilleri is charged with the wilful homicide of 30-year-old Pelin Kaya • Pleads not guilty and no bail is requested
A driver who hit and killed a woman with his car while high on drugs has been charged with murder as a police inspector told the court this was "not a simple traffic accident but wilful homicide".
Jeremie Camilleri, 33, from Lija had been behind the wheel of the BMW which rammed into 30-year-old Pelin Kaya, while she was walking on Testaferrata Street in Gżira at 1am on Wednesday morning.
Camilleri, who told the court that he does not work, pleaded not guilty to the charges. Bail was not requested and Magistrate Joe Mifsud turned down a request by the defence lawyers to send the accused to Mount Carmel Hospital to continue receiving psychiatric treatment.
Mifsud said Camilleri will go to the Corradino Correctional Facility and it will be the director over there to determine the best care plan possible.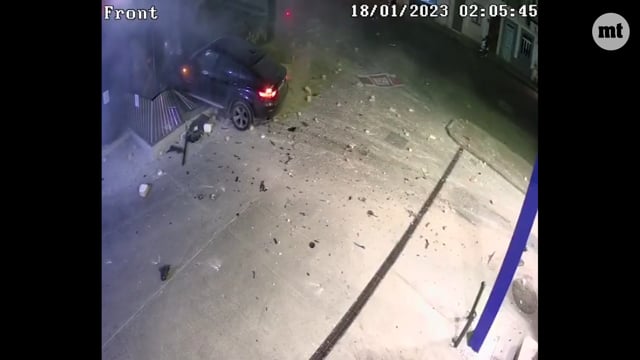 Prosecuting inspector Kurt Zahra did not mince his words when testifying on the arrest: "This was not a simple traffic accident but voluntary homicide."
Camilleri was charged with a total of 14 offences: wilful homicide, inflicting grievous injury leading to death, grievously injuring a second woman and slightly injuring a man.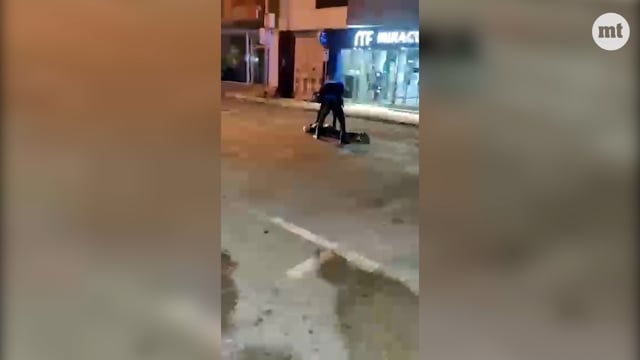 He was also charged with damaging private property: a petrol station, a parked car and the restaurant into which he crashed. Other charges include dangerous and reckless driving, driving under the influence, violently resisting arrest and attacking private citizens.
He is also facing drugs charges :possession of cocaine and diazepam, breaching the peace and violating the conditions of a probation order.
The case will now be assigned to another magistrate for the compilation of evidence to start.
Kaya, from Turkey, had been rushed to Mater Dei Hospital by ambulance but died of her injuries. An interior designer, Kaya is believed to have been working in Malta for a year and was celebrating her birthday on the day she was killed.
CCTV footage of the incident that later went viral shows a black BMW crashing headlong into the Gzira KFC outlet next to the Paul & Rocco petrol station. Kaya had been walking next to the petrol station and her body was flung several metres by the violent impact.
The driver, later identified as Camilleri, is then seen emerging from the vehicle and assailing passers-by. He then threw bricks at the victim, who was on the ground at that point, and other passersby.
The driver had to be tasered twice by police officers before he could be taken into custody.
Drug tests revealed that Camilleri had high levels of cocaine and alcohol in his bloodstream.
Although Camilleri is believed to have had previous convictions, for reasons which are not clear, only his most recent conviction can be found on the court website. That conviction dates back to just two weeks ago, when, on 4 January, Camilleri had pleaded guilty to shoplifting items from health food stores in Sliema and Attard and breaching a probation order.
He was subsequently sentenced to probation for three years.
Last November, an unidentified attacker flung what has been described as a small explosive device through a window into Camilleri's residence.
READ ALSO: Woman in fatal Gżira car crash is 30-year-old interior designer Pelin Kaya