[WATCH] 'Dalli aides said commissioner proposed lifting snus ban' – Kessler
[LIVE BLOG] OLAF director-general Giovanni Kessler says testimony of two Cabinet officials made during OLAF investigations in 2013 on 'Bahamas' allegations against former commissioner • describes Silvio Zammit as 'the man with the golden key'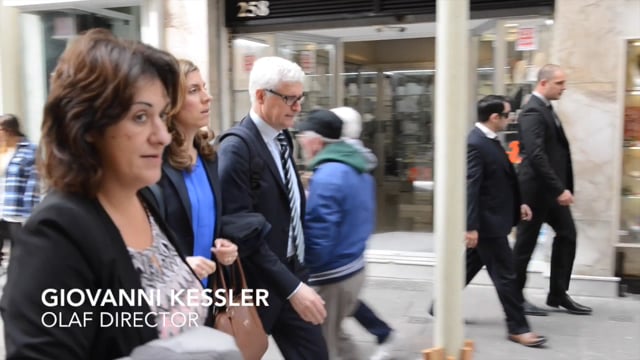 OLAF chief Giovanni Kessler testifies against Silvio Zammit in bribery case
OLAF director Giovanni Kessler today testified in the criminal case against Silvio Zammit, accused of having solicited a €60 million bribe from snus manufacturers Swedish Match for the reversal of an EU retail ban on snus.
The Italian director of the EU's anti-fraud agency was responsible for the investigation into whether John Dalli, the former EU commissioner for health and consumer affairs, was aware of the bribe being asked by Zammit, at one time his canvasser.
The OLAF report led to the resignation of Dalli from the EC on 16 October 2012.
John Dalli reaction to Giovanni Kessler's testimony