[WATCH] Voting documents shortcomings 'could affect election outcome', PN leader insists
Simon Busuttil blames electoral commision and prime minister Joseph Muscat for voting documents failings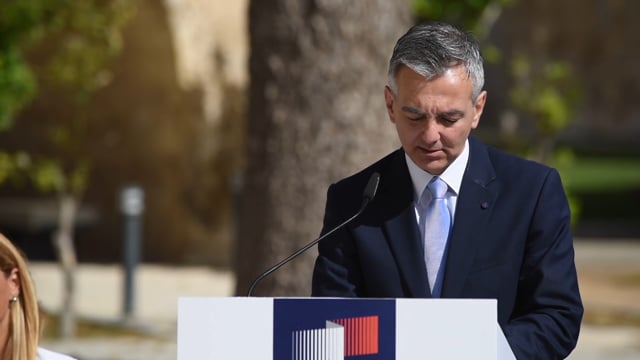 The lack of security features in the voting document and the ease of tampering with it was a very worrying development that could affect the outcome of the electoral process, Opposition leader Simon Busuttil said this morning.
Busuttil, who was addressing a press conference on Day 9 of the electoral campaign, said that the Nationalist Party was placing the responsibility for this shortcoming squarely on the electoral commission and on Prime Minister Joseph Muscat, who refused to consult the Opposition when appointing the chairman of the commission.
When MaltaToday pointed out that the electoral commission had claimed in a statement that the document included three security features and had been agreed upon by all party delegates, Busuttil said that this was not a question of who's right and who's lying.
"Even if there was an agreement on the document and security features, one must then make sure that those security features are actually included in the final document," he said.
"Why are the documents not laminated to protect against tampering? Are we asking for something out of this world when we demand that - at least - the voting document be foolproof and leave no doubt as to possible tampering in the election process?"
Busuttil was also asked if a new PN government would replace all permanent secretaries across the board. He said that a PN government would work with whoever was responsible in his duties and showed a willingness to work with a new administration.
He brushed off claims that he was more socialist than Muscat, saying - however - he was sure that he had a bigger social conscience than his opposite number in the Labour Party.