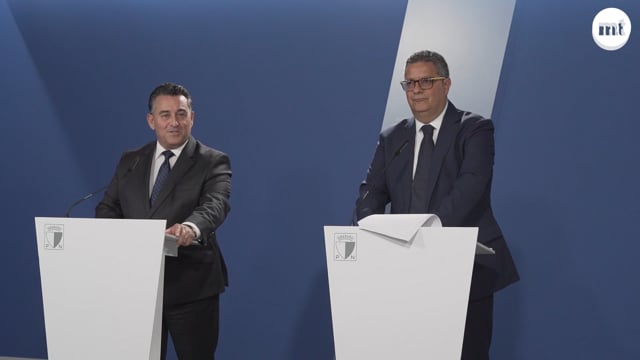 Opposition leader Bernard Grech has quashed rumours that his predecessor Adrian Delia will be made chair of parliament's Public Accounts Committee.
However, Grech did not rule out the possibility of a reshuffle of PN members on various parliamentary committees.
He was asked by MaltaToday about strong rumours that were making the rounds on Wednesday that a reshuffle of parliamentary roles would see Adrian Delia replace PAC chairperson Darren Carabott, who would be retained as a member. Rumours also suggested that MP Karol Aquilina would be re-appointed to the committee. Delia and Aquilina would have replaced David Agius and Graham Bencini.
Grech did not elaborate on what his intentions are but insisted he periodically considers reorganising MP appointments, not only within the PAC but also in other parliamentary committees.
"In certain instances, I do contemplate making changes to optimise the work of our committees. When I do identify areas where improvement is possible, I am open to change. Because I am not constrained nor obligated to anyone, I can make that change freely," Grech said.
The Nationalist Party had named Darren Carabott as the new chair of the Public Accounts Committee right after the 2022 general election. In the previous legislature the powerful parliamentary committee was chaired by Beppe Fenech Adami and included as the Opposition's members, Ryan Callus and Karol Aquilina.
The PAC is the only parliamentary committee chaired by an opposition MP while government MPs still form a majority of the committee.
Carabott's calm, focussed and fair handling of PAC proceedings has distinguished him from his predecessor, who had several roudy run-ins with former minister Konrad Mizzi as part of the Electrogas grilling process.