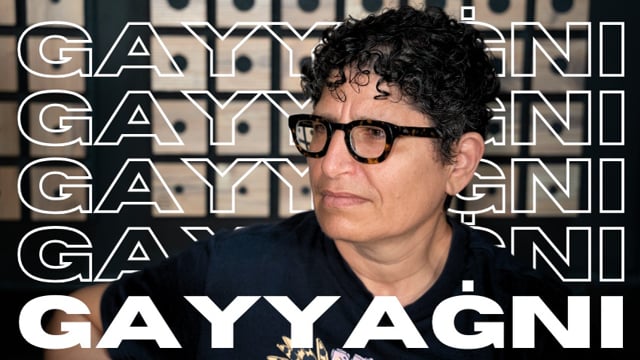 Malta's ascendancy to the forefront of civil liberties for the LGBTIQ+ community is a testament to its commitment to progress. As the first European nation to safeguard the rights of intersex individuals and consistently ranking at the top of ILGA's rainbow index for eight consecutive years, Malta sets a remarkable example.
This journey was marked by challenges, but Malta's queer community navigated it with caution, not only reshaping mindsets but also crafting robust policies and legislation to protect their rights.
A pivotal figure in this fight for civil liberties is Gabi Calleja, the legendary recipient of the 2015 Woman of Courage Award. As the coordinator of MGRM from 2010 to 2019, Gabi's advocacy led to legal changes that propelled Malta to the pinnacle of civil liberties for the queer community. With a sprinkle of "luck" and a sharp eye for seizing opportunities, Gabi offers insights into MGRM's roots and shares her perspectives on the global rise of the anti-gender movement.
While Malta stands tall in the realm of LGBTIQ+ rights, the work continues, with MGRM playing a crucial role in the ongoing struggle for civil liberties. We had the privilege of sitting down with Senior Program Officer Alex Caruana, whose activism journey began 13 years ago as a grassroots activist with Moviment Graffitti.
Initially attending pride events, Alex's life took a new direction when he came out as trans eight years ago. Gender and trans rights became deeply personal, compelling him to do more for his community. Although significant progress has been made in sexual health services in Malta, Alex highlights major hurdles in areas such as sex education, HIV, stigma, and the need for comprehensive sex education for individuals with disabilities.
In this episode of 'Gayyaġni,' we also meet with Randolph DeBattista and Cyrus Engerer, two people who transitioned from activism to politics. Initially active in grassroots movements for LGBTIQ+ civil liberties, this power couple found their most impactful avenue for change by entering politics and advocating for the needs of the queer community, both locally and on a European level.
Episode 3 of 'Gayyaġni' sheds light on the inspiring stories of queer activists who are making a real difference in the world of politics. Join us as we explore their journeys, challenges, and victories, highlighting the power of activism and advocacy in the pursuit of equality.